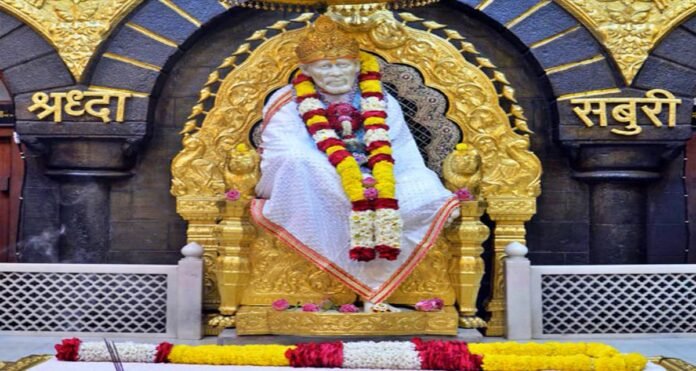 Shirdi: The famous Sai Baba temple will remain closed during the night hours following the curfew order issued by the Maharashtra government. Bhagyashree Banayat, CEO of Shree Saibaba Sansthan Trust has said that the state government has announced a night curfew from 9-00 pm to 6-00 pm from December 25, so the Sai Baba temple in the curfew period It will remain closed for devotees and many facilities in the temple will also remain closed.
The Banayat has said that the regular aarti performed in the early morning and at night will also remain closed for the devotees. Other facilities like canteen and prasadalay, laddu sale counter will remain closed during the curfew hours. He has also appealed to the devotees to strictly follow the Kovid protocol.
It is to be known that, on October 7, after the cases of corona decreased, the government had given permission to open the temple. But again in view of the increasing cases of the Omicron virus, the state government has imposed a curfew. Because of which Saibaba Sansthan has decided to close the temple again for the devotees during the night.
110 cases of Omicron in Maharashtra
The total number of Omicron cases has increased to 422. Maharashtra and Delhi have the highest number of 110 and 79 cases of Omicron. The special thing is that out of 422 patients, 130 patients have also recovered.