Palpal Correspondent, Jabalpur(MP): A sensational feat of the University of Medical Sciences (Medical University) in Jabalpur, Madhya Pradesh, has come to the fore, in which 24 ineligible students were given Master's Dental Surgery along with Provisional Degree. While declaring them ineligible by the Admission and Fee Regulatory Committee (AFRC), the exam was canceled. All these 24 students are students of renowned private dental colleges in Madhya Pradesh, who have been given degrees in collusion.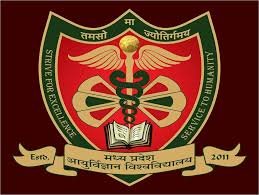 It is said that in the MDS seat, seven dental colleges of the state admitted 24 ineligible students doing BDS from other states in the year 2016, their final examinations were also done, when the matter went to the FRC, the students there were considered ineligible. All seven dental colleges appealed against the decision of the AFRC to the appeal iearthi AFRC, where Justice Alok Verma granted interim relief on March 25 asking that the students be included in the examination, against the decision of the AFRC. Results should be declared only after the final decision is arrived. In this case, Justice Shri Verma, in an interim order on May 21, gave a decision to cancel the examination considering the students as ineligible.
After this, the then Controller of Medical Universities had issued a notification informing them about the cancellation of the examination of these students. Complainant in the case Hemant Kumar Delhiwala told that after the arrival of Dr. Vishal Bhargava, who took charge of the Controller of Examinations here on the same day after being relieved from Gwalior Medical College on 2 September 2019, the colleges contacted him about the students, in this case Dr. Bhargava And another officer of the confidential department created the whole game.
However, going contrary to the decision of AFRC, he not only released the result, even giving the benefit of revaluation to the students who failed against the rules, passed them and gave the MDS marksheet and professional degree to all. In this case, it is reported that Vice Chancellor Dr. TN Dubey, after receiving the complaint, canceled the marksheet and degree of all 24 students and set up an inquiry in the case. They say that whoever is guilty in the investigation will be prosecuted.
It is worth mentioning that in this fraud, Modern Dental College of Indore, Sri Aurobindo College, College of Dental Science and Hospital, Hitkarini Dental College and Hospital, Jabalpur, Maharana Pratap College of Dentistry, Gwalior, Rishiraj College Dental Science and Research Center, Bhopal, Bhopal Students of Mansarovar Dental College are included.