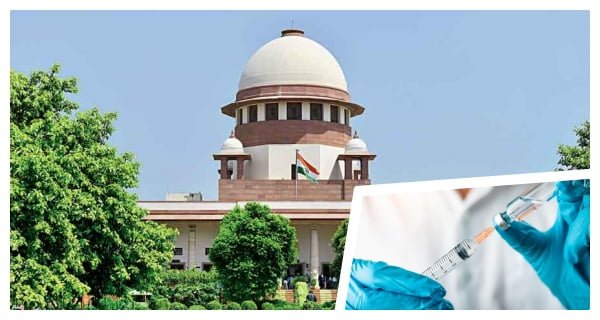 New Delhi: The Supreme Court on Wednesday issued an order to the Central Government to now provide detailed details regarding the purchase of Covid-19 Vaccine. The court has sought information from the Center about the vaccines of the three Covaxin, Kovishield, and Sputnik V. In the details sought by the Supreme Court, all three have sought information on 1) the date of purchase of the vaccine, 2) the number of vaccines purchased on each date and 3) the likely date of supply of the vaccine.
The top court has also asked the Center how and when it will vaccinate the remaining population in Phase 1, 2, and 3, the court has also sought full details of this. Apart from this, the court has also sought information from the central government about the steps it is taking to maintain the availability of mucormycosis medicine. The judgment has been issued by a division bench of Justices DY Chandrachud, L Nageswara Rao, and S Ravindra Bhat in a suo motu case filed by the Supreme Court to address the issues related to COVID-19 in the country.
The special bench said, "The Central Government while filing its affidavit, shall also ensure that copies of all relevant documents and file notings showing its views on the vaccination policy are attached with the vaccination policy."
Terming the Centre's policy on vaccination of the 18-44 age group as "arbitrary and irrational", the Supreme Court said at present people in that age group are not only getting infected but also suffering from serious effects of the infection including hospitalization and death. are suffering from. The court highlighted the changing nature of the pandemic and said that it has created a situation where this young age group also needs vaccination. However, the court said that the preference among different age groups can be upheld on scientific grounds.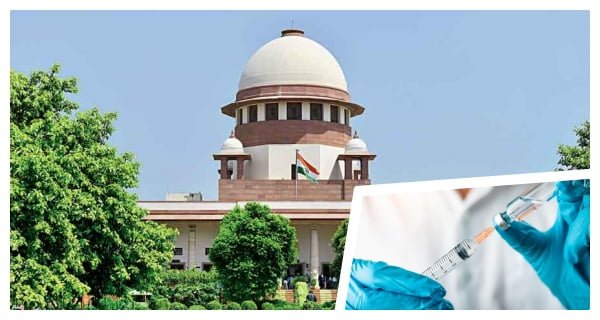 The court in its order said, "Therefore, due to the importance of immunization of persons in the age group of 18-44, the policy of the Central Government to self-vaccinate in the first two phases and to be changed by the State/UT Governments or by the State/UT Governments in the first two phases." Vaccination by paying in a private hospital for middle persons is prima facie arbitrary and irrational."
On May 31, the Supreme Court had asked the Center what its vaccine-acquiring policy was, amid global tenders being floated by various states for procurement of anti-coronavirus vaccines. Along with this, he also questioned the need to compulsorily register on the Cowin App before vaccination and said that the policymakers should be aware of the ground reality and keep in mind the real situation of 'Digital India'.
The bench said that if the Center has made registration on the Cowin app mandatory for vaccination, then how will it find a solution to the issue of the digital divide in the country.