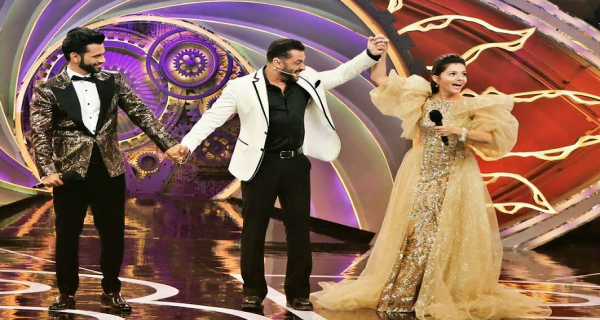 Mumbai: The time has come for what the audience of Bigg Boss has been waiting for. The name of the winner of the 14th season of the reality show has been announced. Famous TV actress Rubina Dilaik has become the winner of Bigg Boss 14. While Rahul Vaidya was the first runner-up. Rubina will go home with the winner's trophy worth Rs 36 lakh.
Rakhi Sawant was the first to exit the show in the finale, though she came out with an amount of Rs 14 lakh. After Rakhi, Ali Goni also got out due to low votes. Only Nikki Tamboli, Rahul Vaidya and Rubina Dilaik were left in the winner's race after both the contestants were eliminated.
Prove yourself done
Rubina joined the show along with her husband Abhinav Shukla. She was playing as a strong candidate from the first day. She continued to be the first choice of fans. In the last five months he has maintained himself as a strong candidate at every opportunity inside the show. During this time, her husband played with her. Inside the show, the two appeared to stand for each other.
The show lasted 140 days
The first episode of the 14th season of Bigg Boss aired on 03 October 2020. The show, which lasted for a total of 138 days, also brought many twists. Including old participants, valid card entry, challenger etc.