New Delhi: In the midst of the Corona crisis, the central government will bring a third stimulus package to support the Indian economy. Union Finance Minister Nirmala Sitharaman said that the government has the option of another incentive package to deal with the situation arising in front of the country due to Corona virus. He also said that the government has started assessing the reasons for the decline in GDP. This has given some important information to the Center. We will come with this assessment either in Parliament or in front of the people.
Strict instructions to big PSU companies to increase spending
Finance Minister Sitharaman has also given strict instructions to large public sector companies (PSUs) to increase spending. He has said that the major PSU companies should complete 75 percent of the planned capital expenditure by December 2020. This will help in reducing the bad effect of Covid-19 on the country's economy. In an online meeting with the Secretaries of the Ministry of Coal, Petroleum, Natural Gas, and the Chairman and Managing Directors of the 14 PSU companies attached to them, he appealed for speedy working on capital schemes.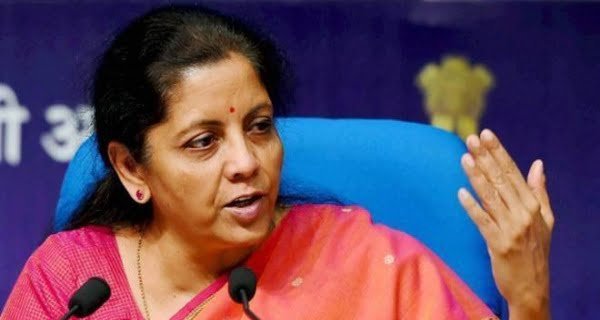 'PSUs to spend 75% of capital by December 2020'
Reviewing the performance of PSU companies in the fourth meeting of the Finance Minister to support the economy, Sitharaman said that the capital expenditure incurred by them will be very helpful in accelerating economic growth. Hence they need to accelerate capital expenditure for 2020-21 and 2021-22. Finance Minister Nirmala Sitharaman urged the secretaries of the concerned ministries to closely monitor the performance of the central PSU companies and ensure 75 per cent of their capital expenditure fixed for 2020-21 by December.
'Need better coordination to achieve goals'
Finance Minister Sitharaman said that to achieve the target of capital expenditure, the chairman and managing directors of PSU companies along with secretaries of the concerned ministries will have to make more efforts. Let us know that in 2019-20, 14 central PSU companies had targeted a total capital expenditure of Rs 1,11,672 crore, but their expenditure was 104 percent i.e. Rs 1,16,323 crore. For the current financial year, these companies have set a capital expenditure target of Rs 1,15,934 crore. It has achieved a target of Rs 37,423 crore i.e. 32 percent in the first half till September 2020, while in the first half of 2019-20 it was 39 percent ie Rs 43,097 crore.