New Delhi: Director General of National Disaster Response Force, NDRF S N Pradhan has said that the force is working on a mission mode for relief and rescue work in flood-hit Bihar and Assam.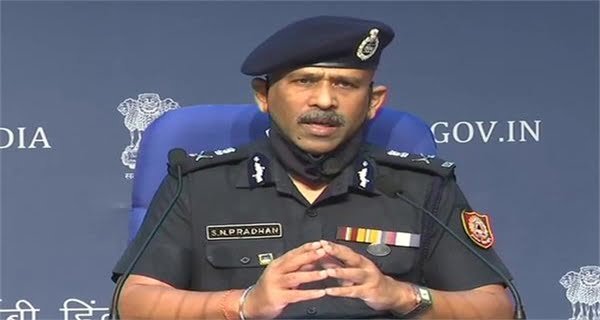 Speaking about the flood situation in both the States, Mr Pradhan said, 16 teams of NDRF have been deployed in Assam and 20 teams in Bihar.
He said, in Bihar, the situation was a little alarming yesterday because of the possible influx of almost 5 lakh cusecs of water into the Gandak river and also because of incoming water in other river systems of north Bihar.
Mr Pradhan said, in Assam, the situation is comparatively better as there has not been so much rain as earlier.
The NDRF DG said the relief work is being done facing the dual challenge of COVID-19 spread and floods this time.