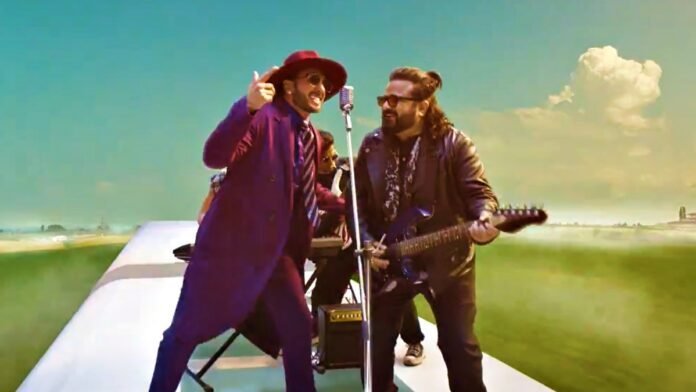 New Delhi: With the ODI World Cup 2023 just around the corner, the cricket fever is rising among the fans in India, the host nation of the mega event. To add to the excitement, the International Cricket Council (ICC) launched the official anthem of the tournament on Wednesday, featuring Bollywood star Ranveer Singh and popular YouTuber and cricketer Yuzvendra Chahal's wife Dhanashree Verma.
The official anthem, titled 'Dil Jashn Bole', is a peppy and upbeat song that celebrates the spirit and passion of cricket. The song has been composed by renowned music director Pritam and sung by a talented group of singers, including Nakash Aziz, Shriram Chandra, Amit Mishra, Jonita Gandhi, and Charan. The lyrics have been penned by Shlok Lal and Saveri Verma.
The video of the anthem, which has been shared by ICC on its X (formerly Twitter) account, shows Ranveer Singh boarding a train coach and asking the passengers if they are cricket fans. When they reply with a question of how to become one, Ranveer Singh says that all it takes is one day, because it is the ICC Cricket Men's World Cup boss. He then invites them to join the ODI Express and be a part of the ultimate celebration of cricket.
The video also features Pritam and Dhanashree Verma, who join Ranveer Singh in dancing and singing along to the catchy tune. The video also showcases various scenes of cricket fans from different countries cheering for their teams and enjoying the game. The video has received a lot of positive response from the fans, who have praised the anthem and the video. However, some fans have also noticed that there is no mention or representation of Pakistan in the video.
The ODI World Cup 2023 will start on October 5 in India, with 10 teams vying for the coveted trophy. India will play their first match against Australia in Chennai on October 8.