Rohtak: Dera Sacha chief Gurmeet Ram Rahim, who is serving a 20-year sentence in a rape case, has been found to be Corona positive. Ram Rahim has been admitted to Medanta Hospital in Gurugram. On receiving information about Ram Rahim's health, his estranged daughter Honeypreet reached Medanta Hospital to meet him. Honeypreet reached to know the condition of Ram Rahim at 8.30 am. Ram Rahim is kept in room 4643 on the 9th floor of Medanta.
Honeypreet has made her card as Ram Rahim's attendant. Honeypreet can go to Ram Rahim's room every day to meet him. Honeypreet has been given an attendant's card to take care of Ram Rahim till June 15. If sources are to be believed, Ram Rahim is also reluctant to take medicines and get tests done.
Ram Rahim is serving a 20-year sentence for rape and murder in Rohtak's Sunaria jail. Earlier on June 3, Ram Rahim had complained of stomach ache. A medical checkup took place on Thursday at PGI Hospital in Rohtak. During this, Ram Rahim had refused to conduct a Covid test in PGI.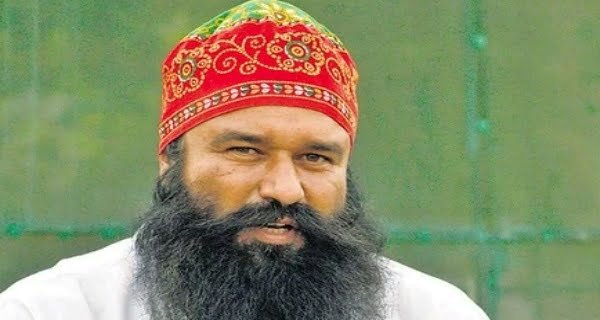 Sunaria Jail Superintendent Sunil Sangwan said that all investigations related to the condition of Ram Rahim in PGI could not be done. When a major government hospital was contacted about this, they said that due to the COVID-19 situation, tests are not being conducted at this time. Later it was suggested to the jail authorities that this testing could be done at Medanta Hospital, after which permission was given to take Ram Rahim to Medanta Hospital.

suffering from blood pressure and diabetes
According to Medanta management, Ram Rahim was brought to the hospital at around 11:30 am on Sunday. There his primary health check-up was done under the supervision of senior doctors. This was followed by a corona investigation, in which he was found infected. According to doctors, he will be treated after the heart and stomach test report comes. Ram Rahim is suffering from blood pressure and diabetes for a long time.

Ram Rahim came on parole to meet his mother
Let us inform that recently Gurmeet Ram Rahim had sought parole to meet his ailing mother. Ram Rahim had presented some documents in front of the jail authorities regarding his mother's illness, after which the jail officials told that the Dera chief had sought parole for 21 days to meet his ailing mother Naseeb Kaur. Ram Rahim got 1-day parole.