Chief Minister Ashok Gehlot convenes press conference on the second day of filing SOG case
Unfortunately, BJP leaders have crossed all limits of humanity. We are engaged in saving lives, they are trying to bring down the government
All our attention is focused on saving lives from Corona, but how are these people engaged in the work of how the government fell, bought, and sold.
Gehlot said Me, my ministers, legislators have to fight to save the government
Jaipur: After the successful 'Operation Lotus' of the BJP in Madhya Pradesh, now the news of a similar movement has started in Rajasthan. Rajasthan Chief Minister Ashok Gehlot, while disclosing the political conspiracy, said, "In Rajasthan, many Congress MLAs are being offered Rs. 25 crore by the BJP to leave the party. The Center has entrusted this responsibility to Satish Punia and Rajendra Rathod. Gehlot said in a press conference on Saturday.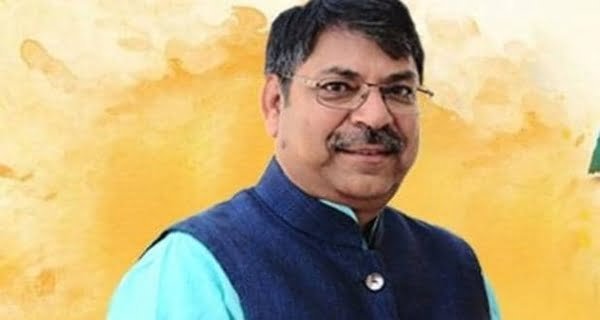 Gehlot said that whether it is Satish Poonia or Rajendra Rathore, they are playing a game to topple our government at the behest of the central leadership. The Chief Minister claimed that the MLAs were being lured to give Rs 10-10 crore in advance and Rs 15 crore after the government fell.
Gehlot further said that, at present, we need to focus on the struggle against Corona and the BJP is trying to destabilize the Rajasthan government. BJP's Satish Punia and Rajendra Rathod are taking different steps at the behest of the central leadership. Many legislators are being shown the greed for money. Gehlot also said that BJP is being asked to give 10 crores to MLAs initially and 15 crores after the fall of the government.
Gehlot said, BJP was talking about making the country Congress-free, but now BJP itself is getting scared of Congress. The government of Rajasthan is stable, will remain stable and will also serve its five-year term well. We are currently preparing to win the next election. Accusing the BJP, Gehlot further said, "The BJP party was not like this during Atal Bihari Vajpayee. But after 2014, BJP has started the politics of division on the basis of religion. "
Satish Punia dismissed Gehlot's allegations, on the charge of Gehlot, Rajasthan BJP president Satish Punia said, "They have the numbers, then who will try to destabilize their government." Rajasthan Chief Minister Ashok Gehlot is a clever politician, he is trying to blame the BJP for the failure of his government. His allegations are completely baseless.