Mumbai: The political stir in Rajasthan is not yet completely stopped that the Congress Party is getting news of getting Maharashtra Congress leader Sanjay Nirupam done, it is reported that former Congress Party MP Sanjay Nirupam is out of the Congress Can show the way.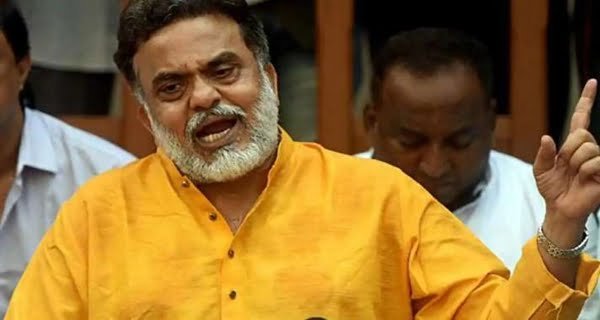 There is a discussion in the political circles that the Congress may take action on Sanjay Nirupam's recent statements. Recently, he tweeted about the political stir in Rajasthan, in which he wrote, "It will be better, explain and stop the party Sachin Pilot, maybe some people in the party are thinking that if he wants to go, we will not stop." This thinking is wrong in today's context, assuming that the party does not end with the departure of anyone. But if everyone goes one by one, who will be left in the party? "

On the news of the action being taken on her, Nirupam tweeted, "As per the report, Mumbai Congress leaders have demanded action against me, because, I wanted an investigation into the land scam of Shiv Sena leaders, speaking out against Shiv Sena Party. Is the activity? Has Mumbai Congress merged with Shiv Sena? "

Sanjay Nirupam, a journalist by profession, left journalism and started his political career with Shiv Sena and was nominated to Rajya Sabha in 1996. But later he left the Shiv Sena and joined the Congress, Nirupam's stance has shown sharp against the Shiv Sena many times. Recently, he questioned the construction of CM Uddhav's Matoshri-2.