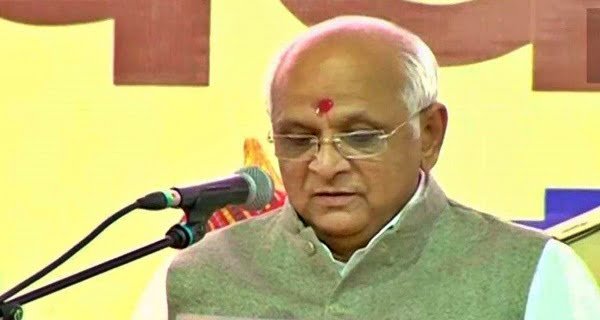 Gandhinagar: Bhupendra Patel has taken oath as the Chief Minister of Gujarat. A year before the Gujarat assembly elections, BJP has replaced Vijay Rupani and given the command of CM to Bhupendra Patel. The party has surprised everyone by stamping the name of Bhupendra Patel in the meeting of the BJP Legislature Party.
It is to be known that when Bhupendra Patel took oath as CM, Home Minister Amit Shah, Madhya Pradesh CM Shivraj Singh Chouhan, Haryana Chief Minister Manohar Lal Khattar and other big leaders of BJP were present. Patel took the oath in Gujarati. He has become the 17th CM of Gujarat.
It is noteworthy that before taking oath as the Chief Minister of Gujarat, Bhupendra Patel offered prayers at home and visited Sai Baba's temple at Thaltej and Dada Bhagwan temple in Adalaj. Then he went to the house of Deputy CM Nitin Patel and took his blessings too.
It is worth mentioning that Narendra Singh Tomar had already informed that Vijay Rupani, who had resigned from the post of CM, was the first to propose Bhupendra Bhai Patel's name in the BJP Legislature Party meeting. Then the Deputy CM supported it. After which the legislature party stamped the name of Bhupendra Patel.