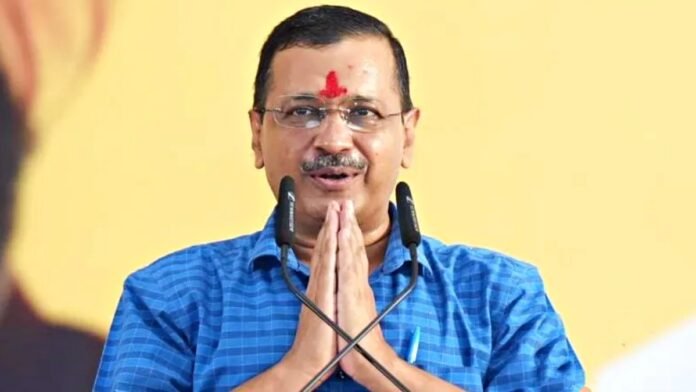 Gwalior: The Aam Aadmi Party started the election campaign in the Gwalior Chambal region, the stronghold of Union Minister Jyotiraditya Scindia. Delhi Chief Minister Arvind Kejriwal and Punjab Chief Minister Bhagwant Mann participated in the huge rally and meeting organized in Gwalior. CM Kejriwal addressed the general meeting at the fairground. He targeted the BJP in the meeting. He said that the people of Madhya Pradesh are yearning for basic facilities under the BJP rule. When there was a Congress government in Delhi, Commonwealth scams, and 2G scams were done and people knew Delhi by the name of scams.
Delhi Chief Minister Arvind Kejriwal said that after coming to power in Delhi, the Aam Aadmi Party now has a different identity. Today Delhi is known all over the country for good education and health. Just like people in Delhi and Punjab gave a chance to the Aam Aadmi Party, similarly give a chance in Madhya Pradesh. You will also forget the Shivraj government. Kejriwal started his rally with slogans of Bharat Mata Jai Inquilab Zindabad and Vande Mataram. After this, he thanked the people for coming to the meeting. In the very first line of the beginning of the speech, he discussed the Vyapam scam.
Electricity bill is zero in Delhi-Punjab – Kejriwal
CM Kejriwal raised the issue of free electricity. He said that some people from Madhya Pradesh came to him. He said that electricity is very expensive here. You will be surprised to know that electricity is free in Delhi. Zero electricity bill comes. A year ago our government was formed in Punjab. There also the electricity bill has started coming to zero.