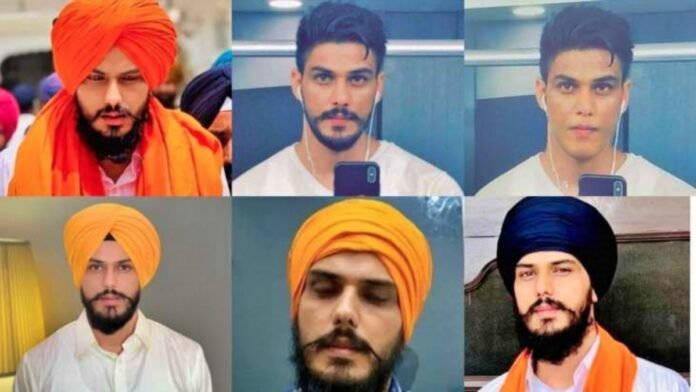 Chandigarh: Punjab Police has released some pictures of Waris Punjab De chief Amritpal Singh. Along with this, the police have also requested the people to help in his arrest.
Punjab IGP Sukhchain Singh Gill said, there are many photographs of Amritpal Singh in different guises. We are releasing all these pictures. I request you to display them so that people can help us to arrest them in this matter.
The Brezza car in which Amritpal was last seen has now been seized by the Punjab Police. It is being told that after leaving the Brezza car, Amritpal ran away from the bullet. Punjab Police said that to avoid arrest, radical preacher Amritpal Singh changed clothes, left the car, and took the help of a motorcycle.
According to the police, Amritpal Singh had fled by changing his clothes. He also informed that four people have been arrested for helping preacher Amritpal Singh to escape. Punjab IGP Sukhchain Singh Gill said that we have arrested four more people- Manpreet, Gurdeep, Harpreet, and Gurpej in this case. These four people helped Amritpal Singh to drive away from Naka Point in a Breja vehicle. We have recovered the vehicle, a rifle, and other equipment. The Arms Act has been implemented.
So far 154 people related to Waris Punjab De have been arrested
He said that a preliminary investigation revealed that they had gone to Gurdwara Sahib at Nangal Ambien where Amritpal changed clothes and fled on two motorcycles. Teams are working, further investigation is on. A total of 154 people have been arrested and detained so far. About 12 weapons including rifles and revolvers have been recovered.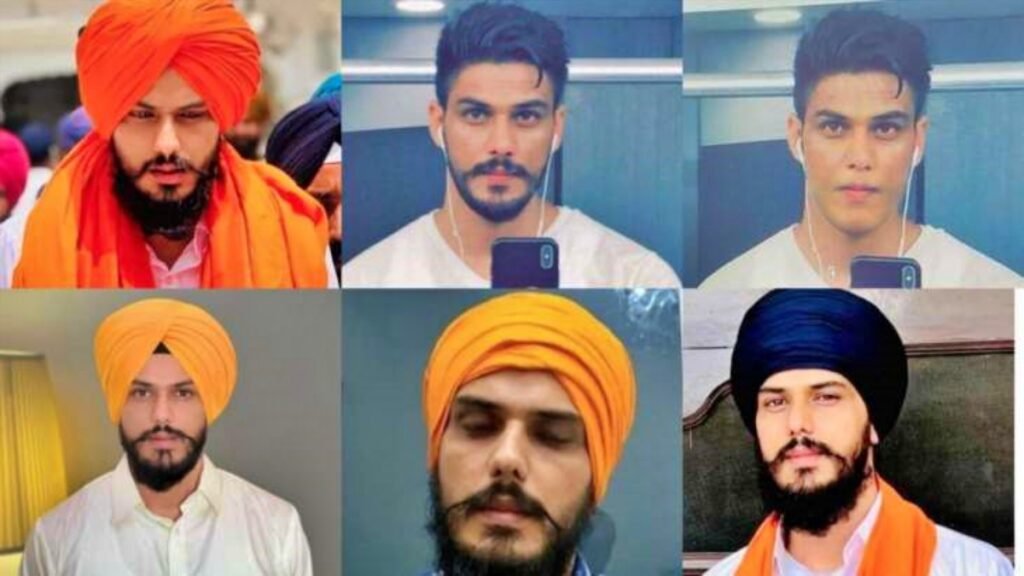 NSA against Amritpal Singh
Earlier today, the Punjab government informed that the National Security Act has been imposed against Amritpal Singh. A massive campaign is being carried out to find him. In this connection, the team of Punjab Intelligence reached Amritpal Singh's house on Tuesday.
It is notable that amidst the ongoing campaign against Amritpal Singh, a hearing was held in the Punjab Haryana High Court on Tuesday. During this, raising questions on the action of the police, the court said, what are 80 thousand soldiers doing? Till now Amritpal Singh is absconding. This is the intelligence failure of the Punjab Police.