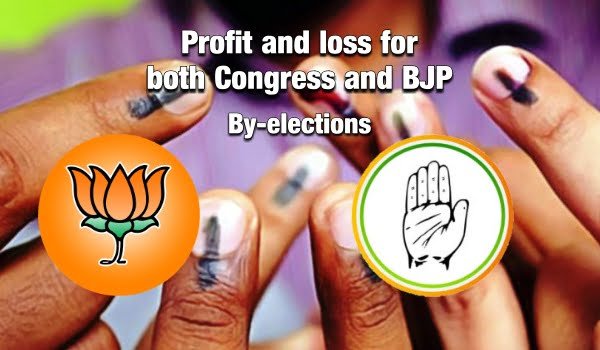 New Delhi: Congress-Shiv Sena has gained one seat, while BJP has lost one Lok Sabha seat in the by-elections to three Lok Sabha seats and 29 assembly seats in 13 states. The biggest setback for BJP was in Mandi Lok Sabha of Himachal Pradesh where BJP lost the Mandi seat won last time while in government. In the Lok Sabha, BJP lost 1 seat and Congress gained 1 seat, but in the by-elections held on 29 assembly seats, BJP gained one seat and Congress lost two seats.
If we look at the 29 seats in the by-election, in the last election, Congress had won 10 seats, whereas, in today's result, Congress could win only 8 seats. That is, the party has lost two seats. The performance of the Congress was better in Himachal Pradesh, Karnataka, and Rajasthan and the party gained one seat each in all three states. But the Congress lost its seats in Assam, Meghalaya, and Madhya Pradesh.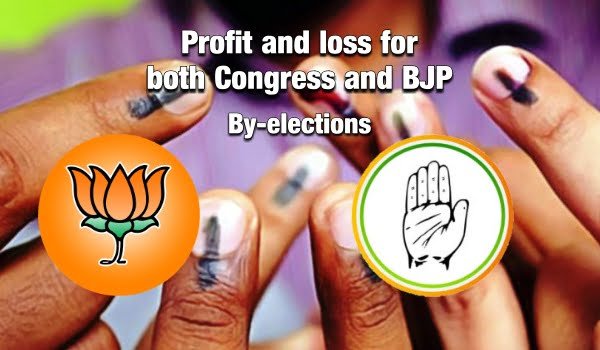 BJP had 6 seats out of 29, which has increased to 7 after today's counting. The BJP lost one seat in Himachal Pradesh and two in Bengal but managed to win three in Assam. Apart from this, the party also gained one seat in Madhya Pradesh.
TMC has gained 2 seats. The results of by-elections in all 4 seats of Bengal are in favor of TMC. In the last election, BJP had won two out of four seats. Here BJP has lost both the seats.