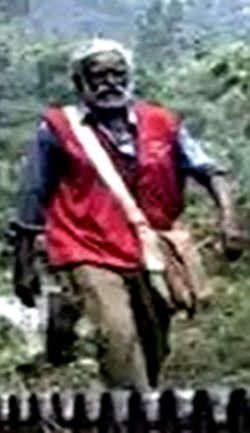 Chennai: A postman from Tamil Nadu has suddenly come under discussion on Twitter. Several tweets have been made, one after the other, demanding him to be rewarded. The postman named D Sivan has retired after thirty years of service. Sivan used to travel 15 km for the last thirty years to deliver letters to the hilly areas of Tamil Nadu. A 15-km daily journey does not seem so special to listen, but it is really hard work in the areas where Sivan used to travel. Also of courage.
Raised with many wild animals including snakes, bears, elephants
In fact, in the words of Sivan, during the course of sending letters, he had to face snakes, wild animals and bears many times in the past years. Once he was chased by a team of elephants. According to a story published in The Hindu in 2016, Sivan used to get a salary of 12 thousand rupees.
IAS officer praised
IAS officer Supriya Sahu has tied bridges to praise Sivan. He has praised the work done by Sivan with full dedication for the last thirty years.
'Sivan is a real hero'
To reach the areas where Sivan used to send letters, one has to pass through the thickly wooded hilly paths of Kannur. Twitter post of Supriya Sahu has been liked by more than 22 thousand users. Many people have commented that Sivan is a real hero. People have said that Sivan is the real hero who used to deliver government works to the doors of people's homes.