Prime Minister will dedicate Rewa solar plant to nation on Friday
Rewa plant has a total capacity of 750 MW
PM will dedicate to the nation through video conferencing
CM Shivraj Singh Chauhan will also attend the ceremony
Bhopal: Prime Minister Narendra Modi will dedicate to the nation on Friday a 750 MW solar project installed in Rewa, Madhya Pradesh. Outside the state, Delhi Metro will be one of its customers. According to the statement of the Prime Minister's Office, the project consists of three solar energy units of 250–250 MW each on 500 hectares of land located inside a solar park.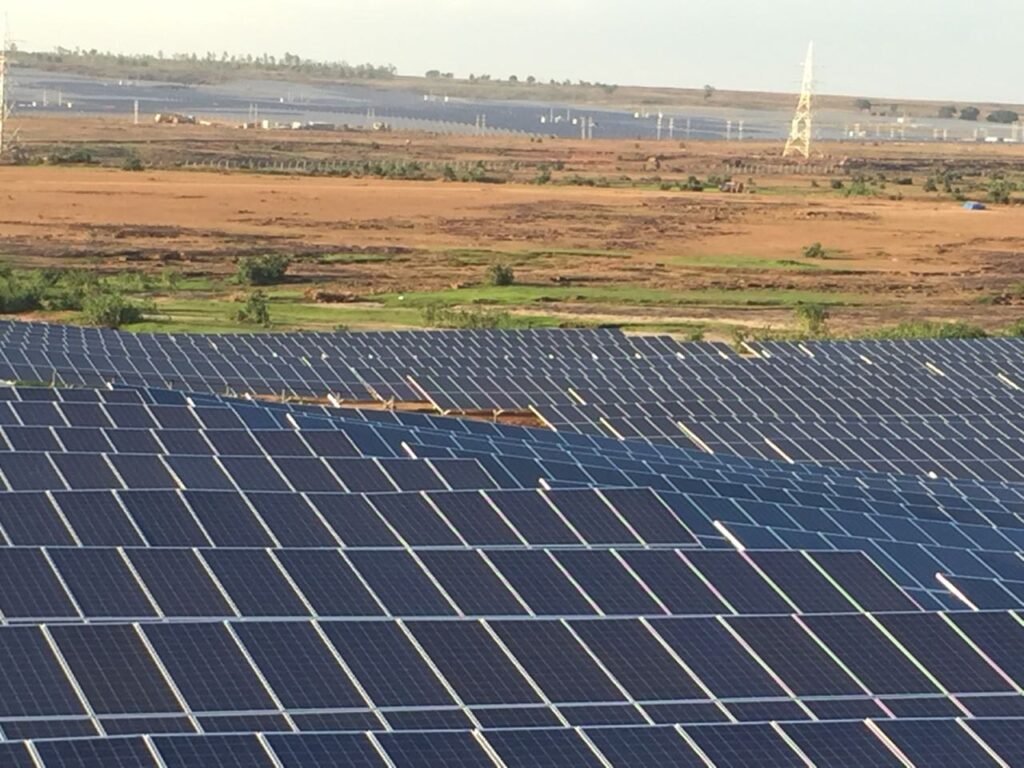 This project will reduce carbon emissions equivalent to about 1.5 million tonnes of carbon dioxide annually. The Prime Minister will dedicate the project to the nation in a ceremony through video conferencing. The project is also the first renewable energy project to be supplied to an institutional client outside the state. It will provide 24 percent of its total electricity to the Delhi Metro, while the remaining 76 percent will be supplied to the state electricity distribution companies (discoms) of Madhya Pradesh.
The Rewa project is also an example of efforts being made to achieve the target of 175 GW (GW) of installed renewable energy capacity by 2022, with solar installed capacity of 100 GHz (GW).
The project is the first solar project in the country to break the grid parity barrier. The Rewa project has achieved a target of Rs 2.97 per unit in the first year with an increase of Rs 0.05 per unit for 15 years, compared to the rate of around Rs 4.50 per unit of the then existing solar project in early 2017. The historical target of Rs 3.30 per unit for a period of 25 years has also been achieved.
It has also received the World Bank Group President Award for Innovation and Excellence. It has also been included in the Prime Minister's book 'A Book of Innovation: New Beginnings'. The solar park has been developed by Rewa Ultra Mega Solar Limited (RUMSL), a joint venture company of Madhya Pradesh Urja Vikas Nigam Limited (MPUVN) and Central Public Sector Unit Solar Energy Corporation of India (SECI). RUMSL has been provided with central financial assistance of Rs 138 crore for the development of this solar park. After the park was developed, RUMSL selected Mahindra Renewables Private Limited, ACME Jaipur Solar Power Private Limited and Rinson Clean Energy Private Limited through reverse auction to construct three 250 MW units inside the park.
The event will include Chief Minister Shivraj Singh Chouhan, Chief Secretary Iqbal Singh Vais, Principal Secretary Energy Sanjay Dubey and Managing Director Madhya Pradesh Energy Development Corporation Deepak Saxena through video conferencing from Bhopal. Video conferencing from the project site will include Rewa MP MP Janardan Mishra, MLA Rajendra Shukla, MLA Nagendra Singh and Administrative Officer. The program will conclude at 12 noon.