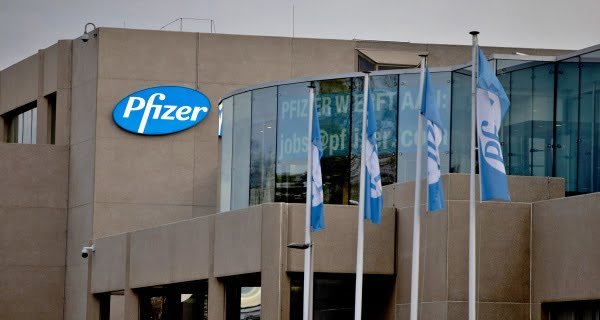 New Delhi: American pharma company Pfizer has claimed that its vaccine is very effective against the spread of Coronavirus Variant in India. At the same time, the company has spoken about the better effect of the vaccine on Indians. During this, the company also discussed the storage of vaccines. Pfizer is ready to give 5 crore doses to India between July and October. Pharma company is trying to get fast-track approval in the country.
Pfizer stated, 'Recently found data points confirm the high effectiveness of two doses of BNT612b2 against variants of SARS-CoV-2 and in Indians.' Technically, Pfizer's vaccine is known as BNT612b2. The company has said that in a recent study conducted by Public Health England, 26 percent were 'Indians or British Indians'. A study completed on May 22 has shown that the effectiveness of the B.1.617.2 vaccine is very high.
The Indian Express wrote to sources, Pfizer has also said that the vaccine can be administered to people 12 years of age and older and can be kept at 2-8 ° C for up to a month. In addition, Pfizer has said that a nationwide immunization program in Qatar has revealed an 89 percent higher effectiveness of the vaccine against the B.1.1.7 variant. This variant was first found in Britain. Whereas, the vaccine was 75 percent effective against the B.1.351 variant found in South Africa. The company said that 24 percent of the people in this study were Indians.
India is in touch with Pfizer
Negotiations are ongoing between Pfizer and the Government of India. The vaccine manufacturer has sought compensation in India along with some other exemptions. In the meeting held this week, the company shared the latest data points and information related to other countries and WHO's permission in relation to the FICC trials. A few days ago, a member of NITI Aayog, VK Paul had informed that the government is constantly in touch with foreign vaccine manufacturers.
The report quoted another source in the discussion as saying that after the recent meetings of the Government of India and Pfizer Chairman and CEO Albert Borla, the two sides worked together to approve the Covid-19 vaccine in India on three issues. Ready to work These include requirements at the regulatory level for studies through centralized procurement, compensation and liability, and after permission. Pfizer has thanked the Government of India for accepting the demand for procurement through the Central and discussing 'Indemnity and Liability' protection. '