New Delhi: Rising prices of petrol and diesel have added to the problems of the people. The price of petrol and diesel is increasing day by day. At this time in many cities of the country, the rate of petrol has reached close to 120 liters. In the month of October itself, so far, fuel prices have been increased more than 17 times. Petrol and diesel prices have increased every day except for just three days.
After the continuous increase, the price of petrol and diesel has now reached a record-breaking level. Check here in which cities petrol reached around Rs 120 a liter…
Petrol in these cities is close to 120
Petrol 119.05, diesel 109.88 per liter for the first time in Sriganganagar, Rajasthan.
The price of petrol has gone up to Rs 118.35 per liter in Anuppur, Madhya Pradesh. Whereas diesel is Rs 107.50.
The price of premium petrol has crossed Rs 120 in Satna and diesel is also being sold at 105.67 per liter.
In Alirajpur, super petrol is sold at Rs 120 per liter and diesel at Rs 105.51 per liter.
117.95 per liter, diesel 107.14 in Rewa, Madhya Pradesh
118.35 per liter, diesel 107.50 in Anuppur, Madhya Pradesh
117.34 per liter, diesel 106.58 in Burhanpur, Madhya Pradesh
117.56 per liter, diesel 106.76 in Chhindwara, Madhya Pradesh
Petrol diesel price in four metros of the country
Delhi Petrol Rs 106.89 and Diesel Rs 95.62 per liter
Mumbai Petrol Rs 112.78 and Diesel Rs 103.63 per liter
Chennai Petrol Rs 103.92 and Diesel Rs 99.92 per liter
Kolkata Petrol Rs 107.44 and Diesel Rs 98.73 per liter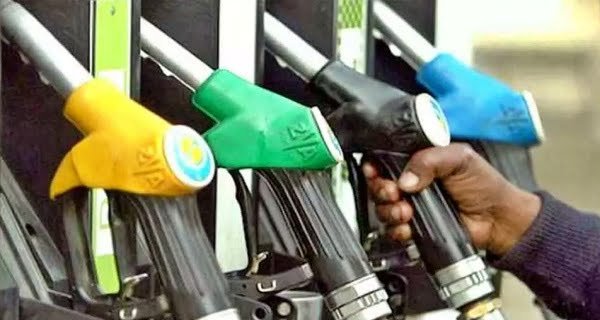 Check your city's rates like this
The country's three oil marketing companies HPCL, BPCL, and IOC issue new rates of petrol and diesel after 6 am. For new rates, you can get information by visiting the website. At the same time, you can also check the rate through SMS on mobile phones. You can also find out about the price of petrol and diesel by sending an SMS to 92249 92249. You have to send the RSP petrol pump dealer code to 92249 92249. If you are in Delhi and want to know the price of petrol and diesel through message, then you have to send RSP 102072 to 92249 92249.