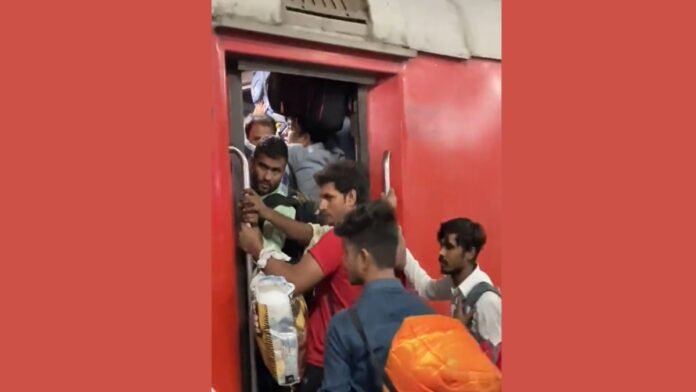 Surat: A passenger who had booked a confirmed Third AC ticket for a train from Surat to his hometown before Diwali was left stranded on the platform after he was unable to board the train due to the massive crowd of workers. He shared a video on social media, showing the packed train and the chaos at the railway station. He also tagged Railway Minister Ashwini Vaishnav and Divisional Railway Manager (DRM) Vadodara and accused Indian Railways of poor management and ruining his Diwali.
The passenger said that he had paid Rs 1173.95 for his ticket and wanted a full refund from the railways. He claimed that the workers, who were also traveling to their native places for the festival, threw him out of the train and closed the doors. He said that the police did not help him and even laughed at his plight.
The video, which went viral on social media, drew mixed reactions from the netizens. Some sympathized with the passengers and blamed the railways for not arranging enough trains for the festival rush. Others criticized the passenger for not reaching the station early and trying to board the train at the last moment.
DRM Vadodara responded to the passenger's tweet and asked the Railway Police to look into the matter and take necessary action. He also appealed to the public to cooperate with the railway staff and follow the Covid-19 protocols while traveling.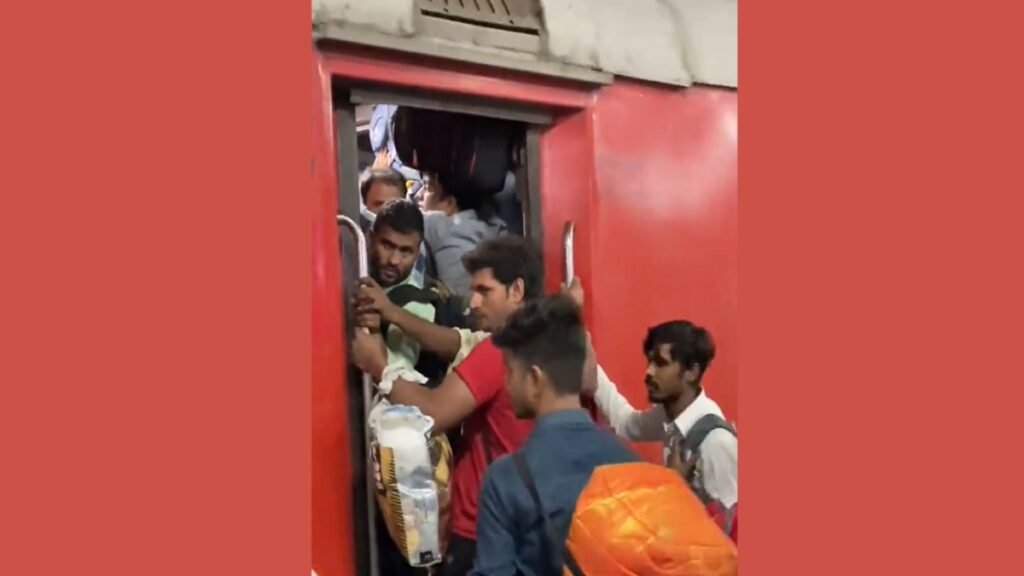 According to the railway rules, if a passenger misses the train or the train is delayed by more than three hours, he or she can cancel the ticket and claim for a refund. However, this is subject to certain conditions and requires the passenger to file a Ticket Deposit Receipt (TDR) within the stipulated time. The refund amount depends on the type of ticket and the time of cancellation.