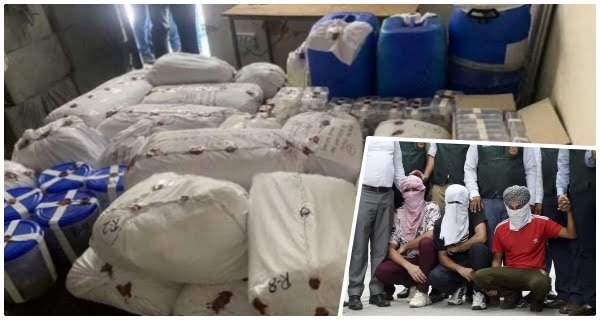 New Delhi: The country's intelligence agencies have revealed that Pakistani agencies ISI and Khalistan are adopting this new method to promote terror. Failing which the Special Cell of Delhi Police has exposed a big drug case. In this case, the police have seized 350 kg of heroin worth Rs 2500 crore and have taken four accused into custody.
India's intelligence agencies said that these drugs are supplied to different parts of the country by sending them from Pakistan to Iran via India from the areas dominated by the Taliban. By which he is selling drugs to people to strengthen his network in India. That money is being used to increase and strengthen sleeper cells in India. So that terror can be promoted in the country.
According to sources, ISI and Khalistan Liberation Front have made Shivpuri in Madhya Pradesh their new stronghold. Where drugs from outside are made in good quality with the help of small factories located in rural areas and cities. It is secretly manufactured in a factory on the Bombay-Agra road in Shivpuri. So that drugs can be easily sent to other states through the highway route. The drugs are supplied to many other states including Maharashtra, Haryana, Punjab, and Delhi. Some time ago, in Shivpuri, Madhya Pradesh, the Customs and DRI team had recovered drugs worth several thousand crores.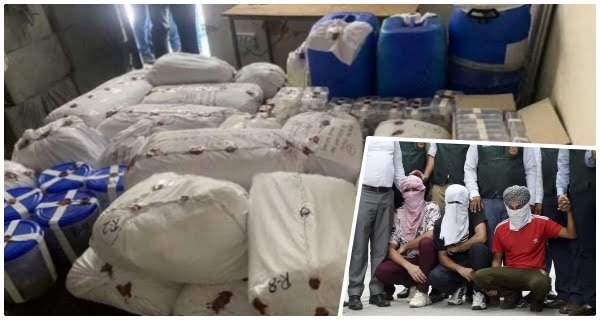 Drug seized from Chaha Bahar port
In the first week of July, the drugs being brought to Mumbai by speaking Telcom powder were confiscated by the DRI of Mumbai at the port itself. Where there was about 300 kg of drugs. These drugs came from Iran's Chaha Bahar Port. While Delhi Police has also seized about 354 kg, it has also come from Iran's Chaha Bahar Port. DRI officials say that their operation is going on. According to sources, the supplying syndicate is the same in both cases.