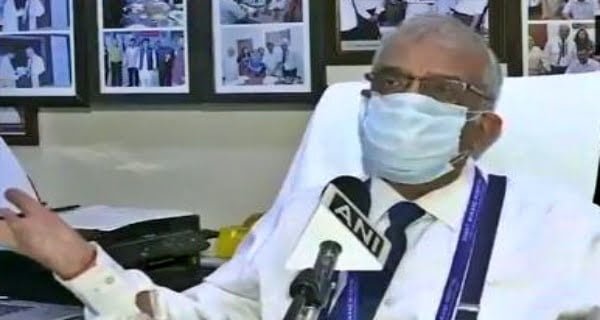 Noida: The CEO of Shanti Mukund Hospital said that the oxygen crisis in his hospital has deepened. According to news agency ANI, CEO Sunil Saggar said that we told the doctors – patients who can be discharged should be discharged. We have only a few hours of oxygen left.
Meanwhile, there has been news that in Akash Healthcare, there is a stock of oxygen worth running for only one and a half hours. According to Kaushar Shah, CEO of Akash Healthcare, there are currently 200 patients in the hospital while oxygen is left for just one and a half hours. Let us tell you that according to the news from Lucknow, 34379 new cases of Corona have been reported during the last twenty four hours in UP.
Recruitment of new patients stopped in Kailash Hospital
Earlier, the Kailash Hospital of Noida also said that there is an oxygen crisis. He told that he has four hospitals in Gautam Budh Nagar and there is a shortage of oxygen in all four. Officials have refused to recruit new patients there. The hospital authorities have been informed that oxygen can be supplied to Kailash Hospital after 36 hours.
6 private hospitals in Delhi run out of oxygen
Meanwhile, there is news from Delhi that oxygen has been completely depleted in 6 private hospitals there. The hospitals where oxygen is completely depleted are Rathi Hospital, Santom Hospital, Saroj Super Specialty, Hospital, Teerth Ram Hospital and UK Nursing Home. Apart from this, there are many hospitals in Delhi where there is a few hours of oxygen left.