New Delhi: The number of coronavirus infected people in the country has crossed 79 lakh. In the last 24 hours, more than 45 thousand 149 new patients were found in Corona and 480 infected died. So far 79 lakh 9 thousand 960 people have been infected with Corona. It is a matter of relief that 71 lakh 37 thousand 229 people have been cured, while 1 lakh 19 thousand 14 patients have died till now. At present 6 lakh 53 thousand 717 patients (Covid 19 Active Case) are undergoing treatment.
If you look at the statistics, the death rate from corona is less than 1% in 14 states and union territories of the country. The highest death rate is 3.14% in Punjab and 2.63% in Maharashtra. Mizoram is the first state in the country where no deaths have been reported from Corona so far. So far 2,447 people have been infected here, but the government has largely curbed the infection.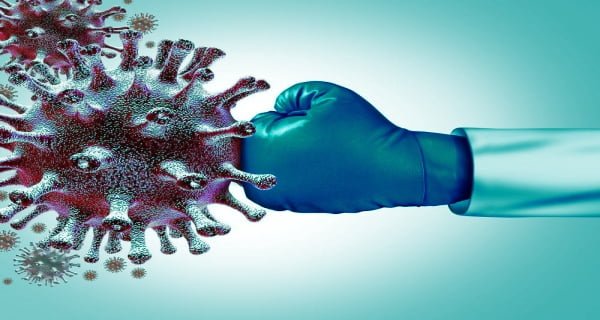 What is the recovery rate and positivity rate?
The recovery rate has increased by 2% in the last 5 days. The recovery rate was 87% on October 19, which has now increased to 89.74%. In the last 3 days, there has been a decrease of 58 thousand in active cases (number of patients who are currently undergoing treatment). At present, there are 16 states and Union Territories in the country where active cases have become less than 5 thousand. . Apart from this, the number of active cases is also less in Uttarakhand, Punjab, Manipur, Puducherry, Goa, Himachal Pradesh, Arunachal Pradesh, Tripura, Nagaland, Meghalaya, Ladakh and Chandigarh.
Covid-19 Update: 28 more people died from corona in UP, 2052 new cases came to light
Status of major states affected by Corona
In the last 24 hours in Maharashtra, 6059 new patients were found, 5648 people recovered and 112 patients died. So far 16 lakh 45 thousand 20 people have been found infected. Of these, 1 lakh 40 thousand 486 patients are undergoing treatment now, while 14 lakh 60 thousand 755 people have recovered. So far 43 thousand 264 patients have died due to the infection.
26OCT See how many cases of corona in which state and how many patients have died so far.
The number of corona patients in Karnataka has crossed 8 lakh. So far 8 lakh 2 thousand 817 people have been found infected. Of these, 81 thousand 50 patients are undergoing treatment now, while 7 lakh 10 thousand 843 people have recovered. So far 10 thousand 905 patients have died due to the infection.
In the last 24 hours in Delhi, 4136 new cases of corona have come in Delhi. 3826 patients have been discharged from hospitals after recovering from treatment. After the emergence of new cases, the number of infected cases in Delhi has increased to 3 lakh 56 thousand 656. So far 6258 patients have died in the city due to this virus. The number of active cases in Delhi is 26 thousand 744.
The figure of corona testing in Bihar has crossed 1 crore. 1.4 lakh people were examined in the last 24 hours. Of these, 749 were found to be infected. So far 2 lakh 12 thousand 192 people have been affected by the infection. Of these, 10 thousand 222 patients are undergoing treatment, while 2 lakh 920 people have recovered. The infection has so far killed 1049 patients.
The number of deaths due to corona in Uttar Pradesh has reached 6882. On Sunday, 28 infected people died. 2032 new patients were found and 2368 people recovered. So far 4 lakh 70 thousand 270 infected people have been confirmed. Of these, 27 thousand 317 patients are undergoing treatment now, while 4 lakh 36 thousand 71 people have recovered.
How much testing has taken place so far?
According to ICMR, a total of 10 crore 34 lakh samples of corona virus have been tested till October 25, out of which 9.39 lakh samples were tested yesterday.
How many cases of corona in the world?
The number of corona infections in the world has crossed 4.32 crore. 3 crore 18 lakh 27 thousand 509 patients have been recovered. More than 11.57 lakh people have died so far. These figures are according to www.worldometers.info/coronavirus.
Active cases in India have also come down to 6 lakh 53 thousand
Cases of infection are on the rise in Europe. Here 1 lakh 96 thousand 946 cases came to light in one day. France had the highest number of 52,010 cases. This is the largest figure ever obtained in 24 hours. Also in one day 21273 cases were reported in Italy, 19790 in UK, 17709 in Belgium, 11742 in Poland, 16710 in Russia, 10202 in Netherlands and 8856 in Germany.