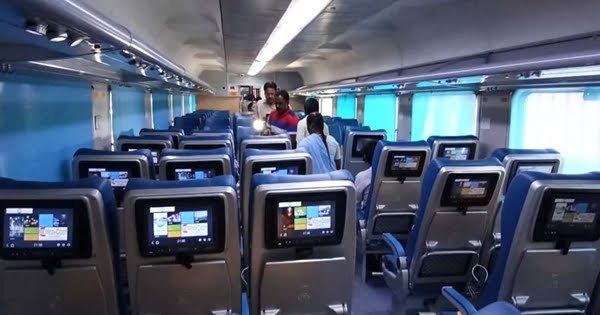 New Delhi: The central government is planning to run Passenger Trains in private sector participation. For this, the Ministry of Railways has asked for a request for qualification (RFQ) for the operation of passenger trains from private sector companies. According to the Railway Ministry, the railway network across the country is divided into 12 clusters. In these 109 pairs of private trains will be run. Private sector investment of about Rs 30,000 crore will be done in this project. It is a private investment initiative to run passenger trains on the Indian railway network.
16 coaches private trains will run at a speed of 160 km per hour
According to the government notification, the objective of this initiative is to introduce modern technology rolling stock into the railway network, as well as low maintenance, more speed, boost employment generation, provide more security, make passengers experience world class travel. It has been told that every private train will have at least 16 coaches. These trains will run at a maximum speed of 160 kmph. Private company will buy the rolling stock of these trains. Maintenance will also be the responsibility of the same company. Most of the trains will be made in India under Make in India. The private company will be responsible for financing, purchasing, operating and maintaining the vehicles.
The concession period of the project for the private sector will be 35 years
Due to the speed of these trains running in private Bhagdiri at 160 km per hour, there will be considerable savings in travel time. The speed of these trains will be compared to the fastest train operated by Indian Railways running on the same route. According to the notification issued by the Ministry of Railways, through these trains, less number of trains will also be replenished than the passengers. The concession period of this project for the private sector will be 35 years.
Private company will make many payments to Indian Railways
The private company will pay to the Indian Railways a fixed transportation fee, an energy charge according to the actual consumption and a share in the gross revenue determined through a transparent revenue process. The performance of the trains run by the private company will be assessed on the basis of Punctuality, Reliability, and Maintenance of the trains. Indian Railways will provide only drivers and guards for trains operated by private sector.