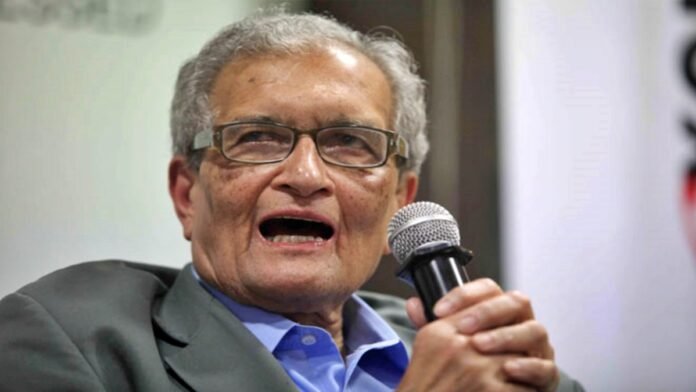 New Delhi: Nobel laureate and economist Amartya Sen has stated UCC i.e. Uniform Civil Code (UCC). Economist Amartya Sen has expressed displeasure over the implementation of UCC. He is against it. Taking a dig at the Modi government, he said that the way they want to run the country is wrong.
Nobel Laureate and Economist Amartya Sen on UCC said that I saw the news in the newspaper in which it was written that there should be no further delay in UCC, where did such nonsense come from? There are certain rules in UCC, how can they (the Centre) enforce them like this? Who will benefit from this? The way they want to run the country is wrong. Hindu Rashtra is not the only way forward for India. Hindutva is being used in the wrong way in this. We have been living without UCC for many years and can live without it in the future as well.
Let me tell you, since the Prime Minister's public address on June 26, 2023, the politics on UCC has intensified. Prime Minister Modi talked about implementing UCC in the country. Since then there have been various reactions to the UCC. Where most of the parties of the country are against it. Whereas Aam Aadmi Party and BSP are in its support. It is also expected that the UCC Bill will be passed in Parliament at the commencement of the Monsoon session.