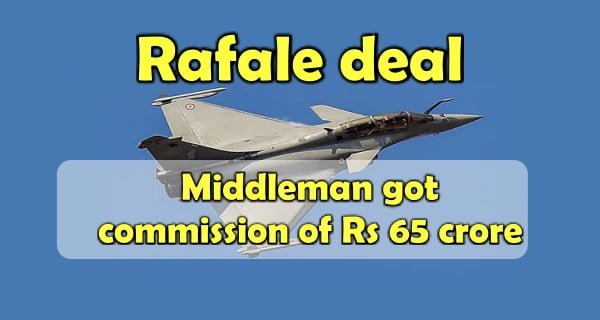 New Delhi: According to news of the afternoon, once again the genie of corruption has come out in the Rafale fighter jet deal between India-France. Yes, a French publication 'MediaPart' has claimed in some of its reports that the French company Dassault Aviation paid a 7.5 million euro commission to a middleman for the deal for 36 aircraft.
Not only this, but MediaPart also says that despite having its documents, the Indian Police has not started the investigation in this case yet. Along with this, MediaPart also claimed with this disclosure that fake bills were made for this. At the same time, according to the publication, from October 2018, the CBI and ED were also aware that Dassault Aviation had paid a commission of 7.5 million euros (about Rs 65 crore) to a middleman named Sushen Gupta. All this was done by the company so that the deal of 36 fighter aircraft with India could be completed.
Reports also claim that Sushen Gupta actually worked as an intermediary for Dassault Aviation. While Sushen Gupta's Mauritius-based company Interstellar Technologies received €7.5 million from Dassault between 2007 and 2012. According to the publication, on October 11, 2018, the Mauritius government had given many important documents related to this to the CBI, which was later shared by the CBI with the ED as well.
Sushen Gupta was also associated with Dassault in 2001
At the same time, according to MediaPart, on October 4, 2018, the CBI had received a complaint about corruption in the Rafale deal and a week later, they also got the documents of a secret commission, yet the CBI did not show interest in this matter. According to the publication, Dassault had hired Sushen Gupta as a middleman in 2001, when the Indian government had just announced the purchase of fighter aircraft. However, its process started in 2007. Sushen Gupta was earlier also associated with the AgustaWestland deal.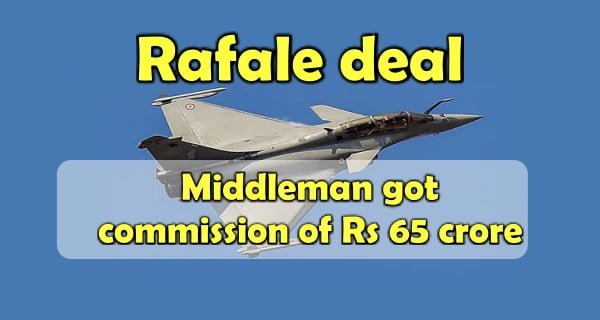 Along with this, it was clear from the documents received by the CBI that Sushen Gupta's shell company had received 9.14 lakh euros in this way between 2002 and 2006. Similarly, Interstellar Technologies was actually one such shell company, which had neither an office nor any working staff. If Mediapart is to be believed, according to ED documents, Sushen Gupta had said that money has been distributed to many more such Indian officials on behalf of Dassault. There is also a claim that in 2015 when the Rafale deal was in its final stages, this same Sushen Gupta had also obtained some important and very important confidential documents from the Indian Defense Ministry.
Congress raised its voice
Although Congress had raised many big questions about this deal, including the rates of Rafale fighter jets and alleged corruption, before the Lok Sabha elections 2019, the Modi government had vehemently rejected all the allegations. It is worth noting that then this matter also reached the Supreme Court.