Kathmandu: In the midst of the political crisis in Nepal, apart from DD News, broadcasting of all other Indian news channels has been stopped. Nepal's cable TV provider told news agency ANI that the signals of Indian news channels in the country have been switched off. However, so far no such order has been issued by the Government of Nepal. On the other hand, differences arising within the ruling Communist Party of Nepal (NCP) do not seem to be ending. According to a media report on Thursday, no consensus has been reached between Prime Minister KP Sharma Oli and party executive president Pushp Kamal Dahal 'Prachanda' even after more than half a dozen meetings in a week.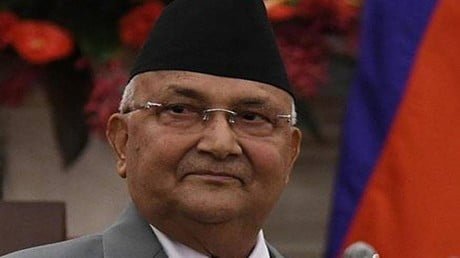 On Wednesday (8 July), an important meeting of the 45-member Standing Committee of the NCP was postponed until Friday (10 July). This was the fourth consecutive time that the party meeting was postponed so that the two presidents of the party had enough time to resolve the differences. It is expected that the political future of 68-year-old Oli can be decided during the Standing Committee meeting on Friday. In the meantime, Chinese Ambassador Hou Yankee's activism in Nepal has increased, so that Oli's chair can be saved. The Prachanda camp has the support of senior leaders and former Prime Ministers Madhav Kumar Nepal and Jhalanath Khanal.
The camp is demanding Oli's resignation and says that Oli's recent anti-India remarks were "neither politically correct nor diplomatically appropriate".
No agreement conversation
The differences between the two factions of the Nepal Communist Party increased when the Prime Minister decided unilaterally to prorogue the budget session of Parliament ahead of time. According to the news of Kathmandu Post, no consensus could be reached even after several rounds of talks between Oli and Prachanda. Meanwhile, despite the agreement with Prachanda for not giving directions for the protests, sporadic demonstrations took place across the country on Wednesday in support of Oli.