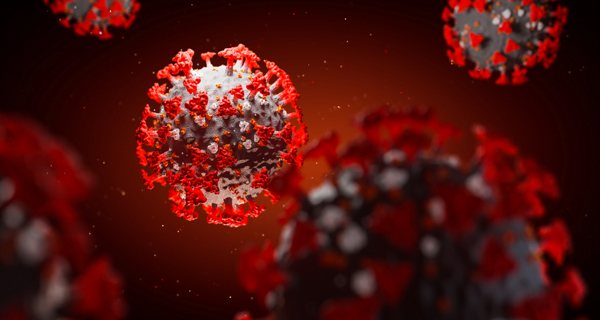 New Delhi: In India, the figure of Corona virus (COVID-19 Infected) has crossed 51 lakhs. So far 51 lakh 18 thousand 254 people have been infected. A record 97 thousand 894 new patients were found in Corona in 24 hours. Earlier, on September 11, 97 thousand 754 cases were increased. On Wednesday, 1,132 people died. So far 83 thousand 198 people have died from Corona. It is a matter of relief that the number of people who have been cured has also exceeded 40 lakhs. So far, 40 lakh 25 thousand 80 people have been cured. On Wednesday, a record 82 thousand 922 people were discharged from the hospital. At present, 10 lakh 9 thousand 976 patients are still under treatment.
September is proving to be a bad month for India in its fight against Coronavirus Pandemic. In India, 13,08,991 cases were reported in 15 days, 5,57,657 cases were registered in the United States and Brazil which is third in this list, 4,83,299 cases were registered there. Not only this, India is also at the top of the list of deaths due to viruses. During this period. While 16,307 people lost their lives in India in 15 days, the US and Brazil recorded 11,461 and 11,178 deaths respectively.
The condition of the major states affected by Corona:
23 thousand 365 new cases were reported in Maharashtra on Wednesday. With this, the number of infected people has increased to 11 lakh 21 thousand 221 here. It is a matter of relief that 7 lakh 92 thousand 832 people have been cured in these. Right now 2 lakh 97 thousand 125 patients are being treated, while 30 thousand 883 people have died. In the last 24 hours, 474 infected people died.
On Wednesday, a record 4473 new cases have surfaced in Delhi. In 24 hours, 33 people have died due to the corona virus. There are 2,30,269 total cases of corona virus, of which 1,94,516 corona patients have been cured. So far 4,839 patients have died due to corona virus. There are still 30,914 active cases.
In Uttar Pradesh, 6,337 new cases of infection have been reported on Wednesday. With this, the total number of infected in Uttar Pradesh has now reached 3 lakh 30 thousand 265. In the last 24 hours, 6,476 people were also discharged in the state. In this way, 2 lakh 58 thousand 573 people have been cured so far. The recovery rate of corona patients in the state is 78.29 percent.
On Wednesday, 1531 new corona were found infected in Bihar. The number of infected has now increased to 1 lakh 62 thousand 632. Of these, 1 lakh 48 thousand 257 people have been cured, while 13 thousand 526 patients are still being treated. So far 848 infected people have died.
Till date more than 6 crore 5 lakhs tested
According to the Indian Council of Medical Research (ICMR), a total of 65 million samples of corona virus have been tested till September 16, out of which 11 lakh samples were tested yesterday. The positivity rate is less than 7 percent.
Death rate declines, recovery rate improved
It is a matter of relief that a steady decline in mortality and active case rate is being recorded. The death rate fell to 1.64%. Apart from this, the rate of active cases undergoing treatment has also come down to 21%. With this, the recovery rate, ie, the recovery rate has become 78%. The recovery rate in India is constantly increasing.
How many cases of corona in the world so far?
The number of infected people in the world has now gone to 2 crores 99 lakh 28 thousand 423. The good news is that the number of people who have been cured has now gone up to 2.17 million. At the same time, the death toll in the pandemic has exceeded 9 lakh 42 thousand. According to the World Health Organization, the number of cases of Kovid-19 reported in the world to date is less than 10% of patients under 20 years of age. Only 0.2% of people of this age died.