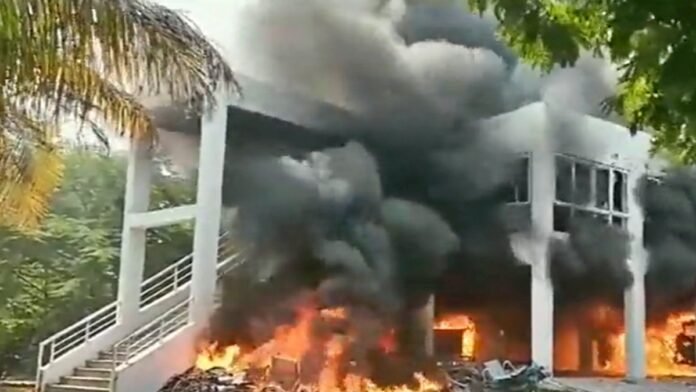 Mumbai: The ongoing agitation for reservation for the Maratha community in Maharashtra took a violent turn on Monday when a mob of protesters attacked the residence of NCP MLA Prakash Solanke in Majalgaon taluka of Beed district and set it on fire. The incident was captured on video and shared by news agency ANI, showing a huge fire and smoke engulfing the white house and its surroundings.
Solanke, who belongs to the NCP faction led by deputy chief minister Ajit Pawar, said he was inside the house when the attack took place, but managed to escape unhurt along with his family and staff. He said there was massive damage to his property due to the arson.
The attack came after an audio clip of Solanke went viral, in which he allegedly made disparaging remarks about the Maratha reservation issue and a fasting activist Manoj Jarange Patil. In the clip, Solanke reportedly said that the issue had become a "child's game" and that Jarange Patil, who had not even contested a gram panchayat election, had become a "smart person" today.
Jarange Patil, who works as a coordinator for the Maratha Kranti Morcha, has been on a hunger strike since October 25, demanding reservation for the Maratha community under the Other Backward Classes (OBC) category. He has given an ultimatum of 40 days to the government to implement the quota by October 24.
Chief Minister Eknath Shinde condemned the attack on Solanke's house and appealed to Jarange Patil to end his fast and not to ignore his health. He also warned the protesters against resorting to violence and said that it would harm the Maratha society and their families. He said that his government was committed to providing reservations to the Marathas and had formed an advisory board of retired judges to look into the matter.
NCP MP Supriya Sule blamed the state government for failing to protect Solanke and accused the home minister and the home ministry of being irresponsible. She said that this was the failure of the "triple engine" government in Maharashtra, referring to the coalition of BJP, Shiv Sena and RPI(A). She also questioned what they were doing to resolve the Maratha reservation issue.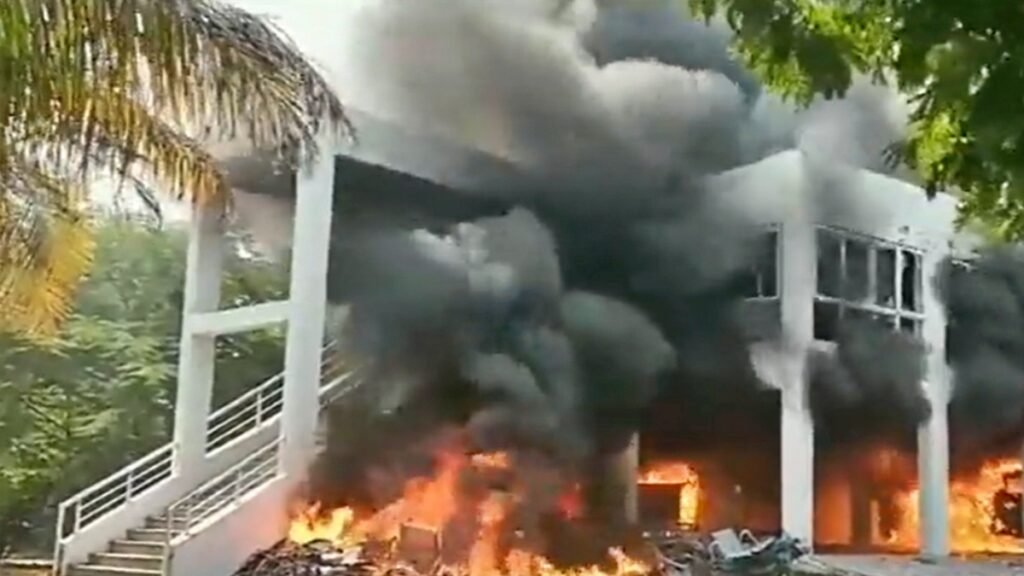 The Maratha community, which constitutes about 30% of the state's population, has been demanding reservations in government jobs and education for several years. The demand was triggered by the rape and murder of a 15-year-old girl from the community in Kopardi village of Ahmednagar district in 2016. Since then, the community has organized several silent rallies and violent protests across the state, putting pressure on successive governments to fulfill their demand.