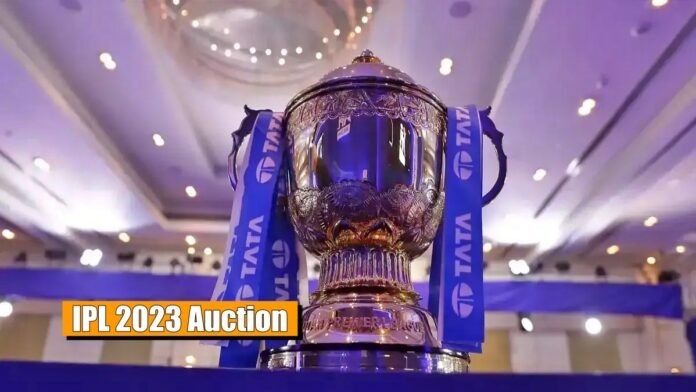 New Delhi: The players are to be auctioned for the Indian Premier League 2023 this month. Players from countries around the world have registered themselves for this mini auction. The BCCI has informed on Thursday evening that a total of 991 players have given their names to participate in the auction for next year's tournament. In this auction, there are 714 names of players from India while 277 from other countries. Most players are from Australia.
BCCI has shared the number of players who have registered for the mini IPL auction to be held in Kochi on 23rd of this month. On November 30, the BCCI had fixed the last date for registration. It was told by the board that a total of 991 names have been sent including cricketers from all the countries around the world. There are a total of 714 players from India who want to participate in the auction. And the total number of foreign players is 277. In this, apart from Australia, England, New Zealand, South Africa and West Indies, players of all the major cricket playing countries are included.
advertisement
How many registrations were done from which country
According to the list shared by BCCI, maximum registrations have been done by players from Australia. Australia 57, South Africa 52, West Indies 33, England 31, New Zealand 27, Sri Lanka 23, Afghanistan 14, Ireland 8, Netherlands 7, Bangladesh, Zimbabwe, UAE 6, Namibia 5 and Scotland 2 cricketers have sent their names.
Capped Indians – 19 players
Capped Foreign – 166 players
Associate Countries – 20 players
Uncapped Indian-91 players who played in last IPL
Uncapped foreigners who played in the last IPL – 3 players
Uncapped Indian players – 604
Uncapped overseas -88 players