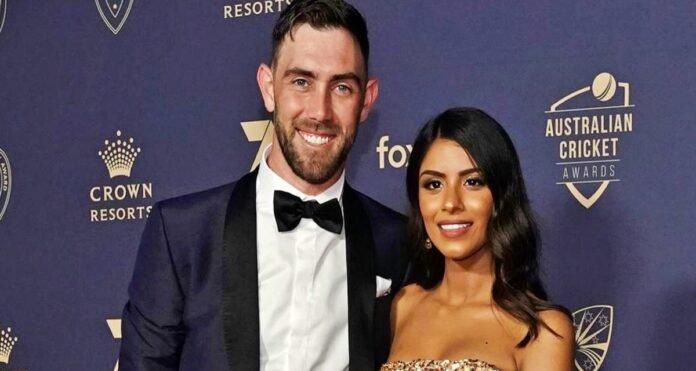 New Delhi: Australian cricket team's star all-rounder Glenn Maxwell may soon tie the knot. At present, the wedding card of Maxwell written in Tamil is going viral on social media. 33-year-old Maxwell was engaged to Vini Raman in March 2020, but due to the Covid-19 lockdown and restrictions, she had to put her marriage on hold several times. It is being told that the wedding of Maxwell and Vinny is going to be held in Melbourne on March 27, for which the preparations have also started.
This card of Glenn Maxwell's wedding has been uploaded from Kasturi Shankar's verified Twitter account. Kasturi uploaded the wedding card written in Tamil and wrote, 'Glenn McIlwell is getting married to Vinnie Raman. It will be a wedding according to Tamil customs… but will there be a white gown too? Glenn Maxwell and Winnie wish you all the very best!' The 15th season of IPL is also expected to be organized from March 27. In such a situation, Maxwell may be out of the first few matches of IPL.
Maxwell and Vinnie have been dating each other since 2017
Vini Raman, who belongs to a Tamil family based in Australia, studied at Menton Girls Secondary College in Victoria. She completed her studies in Medical Science and is practicing in this field itself. Vini Raman himself had told about his meeting with Glenn Maxwell by posting a post. The two met around December 2013 at the Melbourne Stars event. It was all-rounder Glenn Maxwell who first started showing interest in the Indian girl. Glenn Maxwell and Vini Raman are dating each other since 2017.
RCB retained Maxwell to retain
Royal Challengers Bangalore has retained Maxwell. Maxwell is currently in Australia, where his team is playing a 5-match T20 series with Sri Lanka. Right-handed batsman Maxwell has failed to perform as expected in the current series so far. In the first two T20 matches, the innings of 7 and 15 runs came from Maxwell's bat. Maxwell is considered a very dangerous batsman in limited-overs cricket.
Maxwell has scored more than 2 thousand runs in IPL
Maxwell has played 116 ODIs and 81 T20 Internationals for Australia so far. Maxwell has scored more than 3 thousand runs in ODIs while in T20 he has 1866 runs to his name. Maxwell has scored more than 2000 runs in 97 matches in IPL. During this, his strike rate has been more than 150. RCB has retained Maxwell for Rs 11 crore.