Mathura: A train accident was narrowly avoided at Mathura Junction railway station in Uttar Pradesh late on Tuesday night when an EMU train coming from Shakurbasti in Delhi derailed and climbed onto the platform. The incident caused panic and chaos among the passengers and the people waiting on the platform. One person was injured in the stampede that ensued.
According to Mathura Railway Station Director SK Srivastava, the Shakurbasti-Mathura EMU train had stopped at platform number two around 11:30 p.m. to let the passengers alight. However, due to some technical fault, the train suddenly started moving again at a high speed and went off the track. The train ran over the platform for about 50 meters before hitting a pillar and coming to a halt.
Srivastava said that there were five or six people standing near the edge of the platform when the train derailed. They managed to save their lives by running away from the train. He said that a child also came under the train, but miraculously escaped without any injury. A passenger named Girraj Singh suffered minor injuries in his leg and was taken to a nearby hospital for treatment.
The railway officials said that they are investigating the cause of the accident and trying to find out how the train reached the platform. They said that they have also informed the higher authorities about the incident and are awaiting their instructions.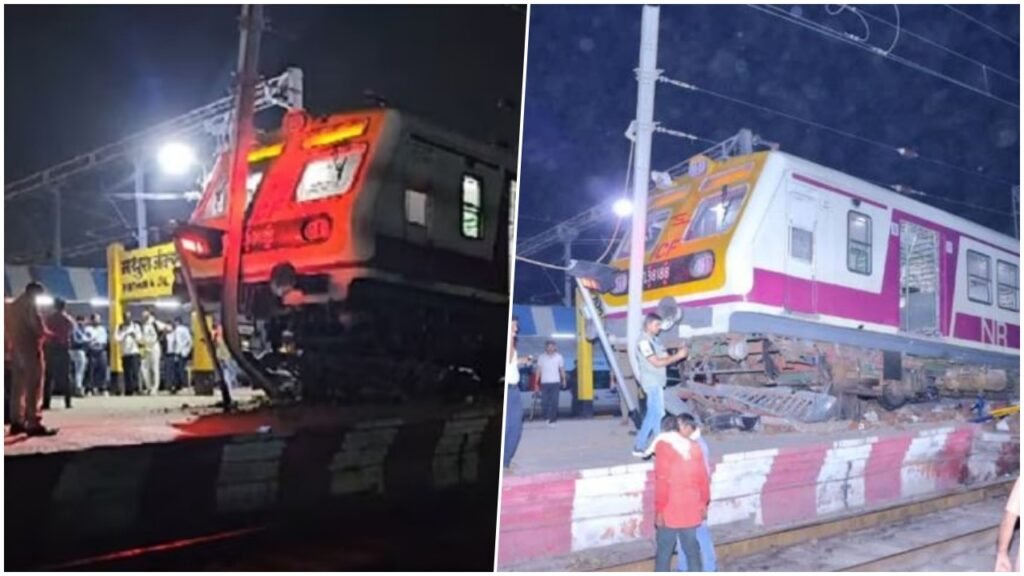 The accident disrupted the train movement on the Mathura-Delhi railway line for several hours. Several trains, including Amritsar-Bandra Terminus, Malwa Superfast, Taj Express, and Gatimaan Express, were diverted to other routes or canceled. The railway officials said that they are working to restore normalcy on the line as soon as possible.