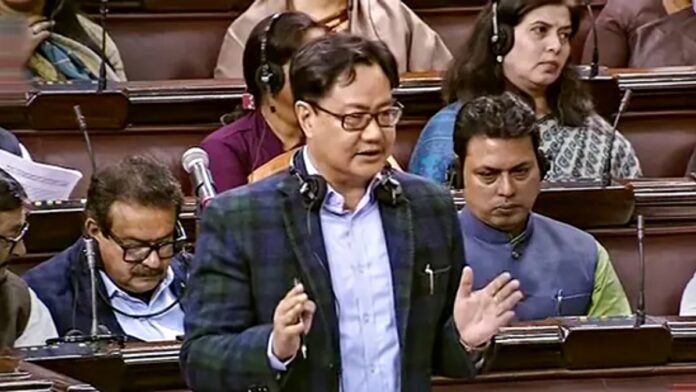 New Delhi: The work of linking Aadhaar with a voter card is completely voluntary, it will be the personal decision of everyone. Even if someone does not link his Aadhaar, his name will not be struck off from the voter card. Union Law Minister Kiren Rijiju gave this information in a written reply to a question in the Lok Sabha on Friday. The Election Commission has started the work of voluntarily collecting the Aadhaar numbers of voters from August 1, 2022.
He said that in the Electoral Laws (Amendment) Act, 2021, there is a provision that voters should provide their Aadhaar numbers to the Electoral Registration Officers and it is voluntary. The Union Minister was asked whether the names of those whose voter ID card is not linked with Aadhaar will be removed from the voter list. In response, the minister said, 'No.'
Earlier, the Election Commission had also said in a statement on Twitter in August that giving Aadhaar details in Form 6B (the new form issued for sharing Aadhaar details) is 'voluntary'. The Commission had also referred to the instructions issued to the Chief Electoral Officers of the state in this regard, according to which 'no entry will be removed from the voter list on the basis of non-submission of Aadhaar'.