Mumbai: According to a sensational news from Mumbai. A video of a young man allegedly molesting a female YouTuber in a street here went viral on Wednesday. It is learned that the woman is a citizen of South Korea. On the matter, the police said that they have not received any complaint in this regard so far, but they themselves have definitely taken cognizance of the incident and have started the investigation.
A Twitter account sharing the video on social media claimed that the victim, a South Korean national, was livestreaming in suburban Khar area when the incident happened around 8 pm.
It is clearly visible in the video that a young man came very close to the woman and tried to pull her by holding her hand despite her protesting. As the said woman started to drive away from the scene, the same man again appeared on a motorcycle along with a friend and offered to drop the woman to her destination, while the woman clearly accepted his offer in broken English. Gave.
On this, the victim woman also tweeted that a young man harassed her during livestreaming last night. Also he tried his best not to escalate the matter and left as he was with his friend. And some people said it was because of her being too friendly and starting a conversation. This incident has now forced me to re-think about streaming.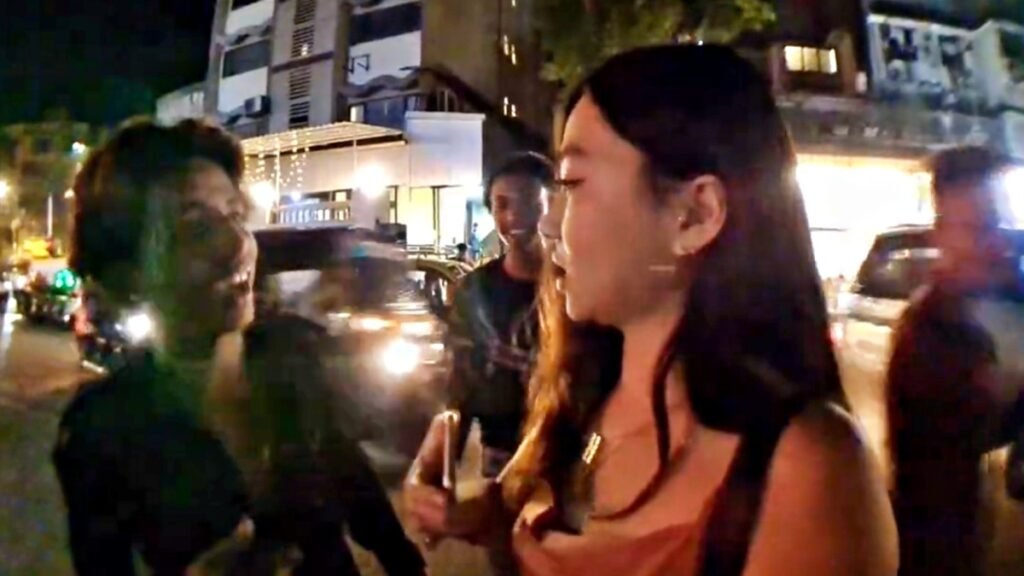 On the other hand, according to the local police officer on the matter, till now no one has approached the police for the complaint, but the investigation has started and the police is looking for the person who harassed the woman. According to the police, according to the viral video The person is being identified on the basis of Aadhaar.