Dubai: Indian captain Virat Kohli retained the second position in the list of batsmen in the latest Test rankings of the International Cricket Council, including two other Indian batsmen in the top 10. Fast bowler Jasprit Bumrah slipped to ninth position in the rankings released on Tuesday. Kohli (Virat Kohli) continues to occupy the second position with 886 points while Cheteshwar Pujara (Cheteshwar Pujara) (766) and Ajinkya Rahane (Ajinkya Rahane) (726) also maintain eighth and 10th positions in the batting list respectively.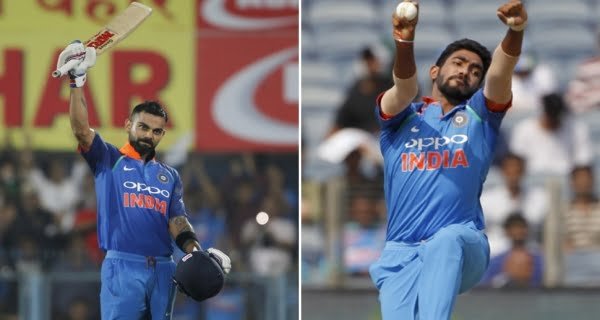 Steve Smith of Australia is the top ranked batsman. Bumrah slipped one place to ninth position in the bowlers 'rankings, while Ravindra Jadeja retained the third position in the all-rounders' list. After the draw test at Southampton, Pakistan batsman Babar Azam returned to a career-best fifth ranking while England's experienced fast bowling duo of Stuart Broad and James Anderson have also benefitted. Babar, who achieved a career-best fifth ranking in February, once again achieved this ranking thanks to 47 runs in the second Test against England.
Pakistan's Abid Ali (49) and Mohammad Rizwan (75), who scored half-centuries at Southampton, also achieved career-best rankings. Broad has moved up one place to second place after taking four wickets for 56 runs in the second Test while Anderson, who has taken three wickets for 60 runs, has moved up two places to 14th. Pakistan's fast bowler Mohammad Abbas, who took two wickets for 28 runs in England's innings, is ranked eighth by gaining two places.
In the batsmen's list, England's Jack Crowley is at a career-best 81st position after scoring 53 runs. All-rounder Ben Stokes and captain Joe Root have retained their seventh and ninth respectively. India leads the ICC World Test Championship table with 360 points followed by Australia (296). England are third with 279 points while Pakistan are at fifth position with 153 points.