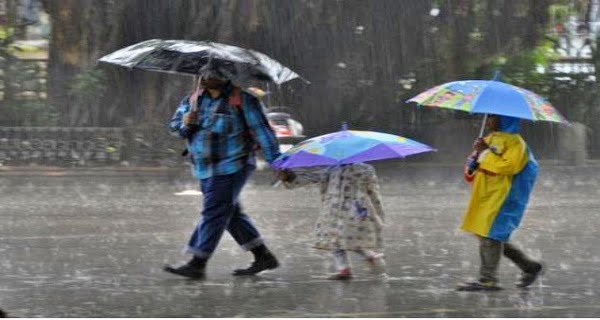 New Delhi: Due to the scorching heat in the country, the condition of the people has worsened. This time in the summer season people had to face a lot of problems. But, now people are going to get relief from the heat. This year the Southwest Monsoon is coming soon. The India Meteorological Department (IMD) has predicted the early onset of the southwest monsoon on Thursday.
India Meteorological Department (IMD) said that this year the southwest monsoon is likely to advance into South Andaman Sea and adjoining the southeast Bay of Bengal around 15 May 2022. The first seasonal rains are expected in May. Normally the monsoon reaches the Andaman and Nicobar Islands by May 19-20.
According to meteorologists, there are indications in the extended forecasts that this year the monsoon may knock over Kerala ahead of time. With this, people will get relief from the heat in most parts of the country. According to IANS, the monsoon is likely to knock over Kerala on May 26. Generally, the date of onset of monsoon in Kerala is 1st June.
Widespread light to moderate rain is forecast over Andaman and Nicobar Islands during the next 5 days. Heavy rain is expected in this region from May 14-16. On May 15 and 16, wind speed reaching 40 to 50 kmph has been predicted in South Andaman Sea.
According to the IMD, widespread light/moderate rainfall is very likely over the northeastern regions during the next five days. At the same time, there is a possibility of heavy to very heavy rains in Assam and Meghalaya from 12-16 May. Arunachal Pradesh may receive heavy rains on 12th May and very heavy rain at isolated places from 13-16th May.
There is a possibility of widespread light rain over Kerala and Lakshadweep in the next five days. There is a possibility of rain in the next five days over Telangana, North Interior Karnataka, Tamil Nadu, Puducherry, and Karaikal. Light to moderate rain may occur over Coastal and South Interior Karnataka and Tamil Nadu on May 12 and 14.