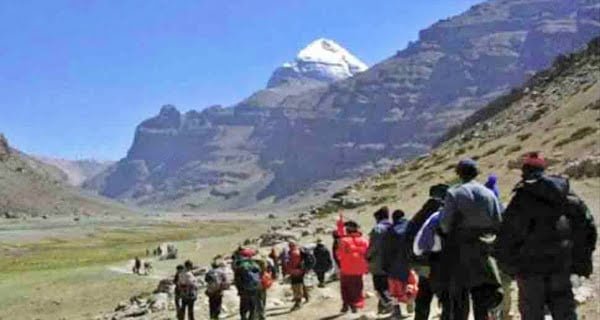 Pithoragarh: It seems that the world-famous Mansarovar Yatra will not be possible this time due to Corona. In such a situation, the Kumaon Mandal Vikas Nigam is now preparing a second plan. According to this plan, Adi Kailash Yatra will be started on the lines of Kailash, so that India's dependence on China for religious pilgrimages is also completely eliminated.
The Kailash-Mansarovar Yatra continued unabated since 1981, but the Corona crisis has also halted the world's largest religious pilgrimage. Like last year, it is not possible to organize the yatra this time too. Usually, these days the preparations for the yatra were in full swing, but this time neither the Ministry of External Affairs nor the Kumaon Mandal Vikas Nigam has taken any initiative regarding the yatra. In such a situation, it is believed that for the first time for two consecutive years, there will be no Mansarovar Yatra.
Kedar Joshi, president of Kumaon Mandal Vikas Nigam, says that it is his best effort that this year Adi Kailash Yatra can be organized at a business level. With the commencement of this journey, a world famous religious tourism track will be developed, while the area adjacent to China and Nepal will also be recognized.
Actually, due to Mount Kailash and Lake Mansarovar in Tibet, India's dependence on travel is on China. In such a situation, now the Kumaon Mandal Development Corporation is planning to start the Adi Kailash Yatra. The entire area of ​​Adi Kailash is in the Indian border. Not only this, along with Mount Kailash, Parvati Lake is also present in Adi Kailash, while the same mountain is also present. In Mansarovar Yatra, the number of passengers remains fixed, while in Adi Kailash, as many pilgrims can go as they wish. Not only this, due to the scripting road connecting the China border, the road here has also become easier.

If KMVN starts the Adi Kailash Yatra, it will not only be successful in recovering itself from losses but will also increase religious tourism in areas adjacent to China and Nepal, which will also provide employment to the people of the border at their own homes.