New Delhi: If you book train tickets regularly through IRCTC, then there is news of work for you. From free train tickets to premium railway lounges, you can avail many benefits through IRCTC SBI Credit Card (IRCTC Rupay SBI Card) available on the Rupay platform. Apart from the SBI website, you can also apply for this card through the official website of IRCTC.
Through this card, up to 10 percent value back is available on railway ticket bookings. Along with value back, reward points are also available. This card can be used at all online websites and merchant outlets that accept Rupay Card.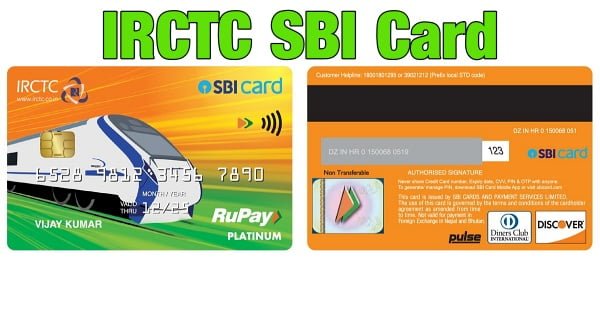 Card special features
Up to 10% reward points on booking tickets for AC-1, AC-2, AC-3 and AC-Chair Cars on IRCTC's Android App or website (irctc.co.in) through IRCTC RuPay SBI Card Get ValueBack. Apart from this, 1 reward point is available for every Rs 125 spent on IRCTC's app or website. You can book train tickets by redeeming reward points.
You will get 350 bonus points as welcome offer. For this, a single transaction of at least Rs 500 will have to be done within 45 days of issuance of the card.
There will be no transaction charge of 1% for booking tickets through this card through IRCTC website irctc.co.in.
Through this card, 1 reward point is available for every 125 rupees spent on non-fuel transactions.
Fuel surcharge of 1% will not be payable on payment of fuel purchases of Rs 500 to Rs 3,000 at petrol pumps using this card.
Through this card you can get free railway lounge access 4 times in a year. However, you can access Railway Lounge for free up to a maximum of once in a quarter.
This card is equipped with contactless technology, which also provides the facility of 'Tap and Pay' to the customers i.e. payment can be made by simply tapping on the POS machine without swiping the card. Let us tell you that you can pay up to 5 thousand rupees without entering a PIN with a contactless card.
Card charges
The annual fee (one time) of this card is Rs 500.
The renewal fee of this card is Rs.300.