Meta has added two new features to the reels of its platform Instagram. The first feature is Text to Speech and the second is Voice Effects. Users who make reels (short video) will be able to use both these features. Both these features have their own advantages.
The function of Text to Speech
As the name suggests, the text will be converted to speech. This feature will come in handy for those people who want to make reels but do not want to give their voice in audio. With the help of this feature, such people will be able to make artificial voices without giving their voice. This means that whatever the user types, the reels will automatically give a sound to it. You will be able to use Text to Speech in the following way-
First of all open the Instagram app and go to the Reels section.
Now open Instagram camera to create new reel.
You can either create a reel or upload a video from the gallery.
Now go to Text Tool to write new text.
When you have written your text, tap on the option of Text to Speech at the bottom.
Here you will get different options of voice. You can choose the sound of your choice.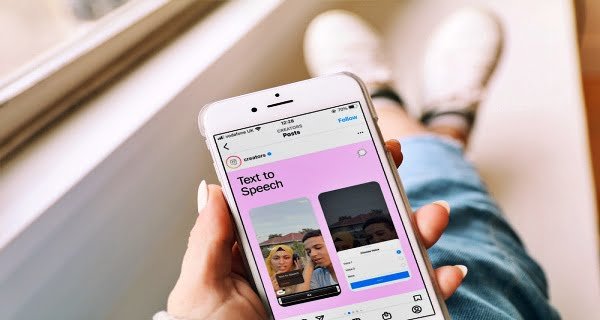 How to use Voice Effects
Instagram is offering a total of 5 voice effects. You can use them along with converting audio into artificial voice. These include Announcer, Helium, Giant, Robot, and Vocalist. For this, you have to first record a reel and then tap on the music note in the audio mixer. You'll see the Effects menu, where you can select different voices on your Instagram reel.