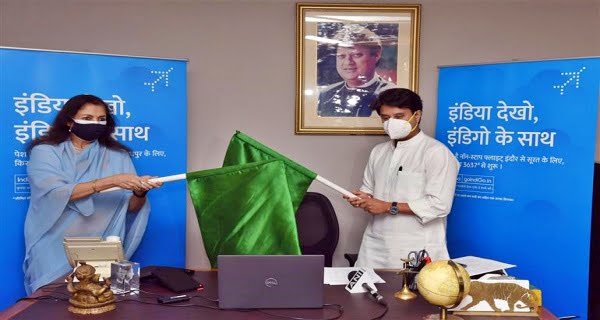 Indore: Now the journey from Indore to Allahabad, Jodhpur, and Surat will be easy. In fact, budget airline company Indigo on Sunday started six domestic flights connecting Indore to Allahabad, Jodhpur, and Surat.
According to a statement, Civil Aviation Minister Jyotiraditya Scindia flagged off the operation of these flights online. These services will be operational daily. IndiGo's Chief Strategy and Revenue Officer Sanjay Kumar said that direct flights to these cities will boost trade and tourism.
It is noteworthy that Indigo operates a total of 604 weekly flights from Madhya Pradesh.
You can book tickets like this
Passengers can book tickets for Indigo flights by visiting the airline's official website https://www.goindigo.in/.
Indigo will not start international flights for the time being
IndiGo customers may have to wait for international flights for now. Recently, IndiGo CEO Ronojoy Dutta had said that it would be impractical to start scheduled international flights at this time. Instead, it would be better to gradually increase the number of air bubble flights with different countries, he said.