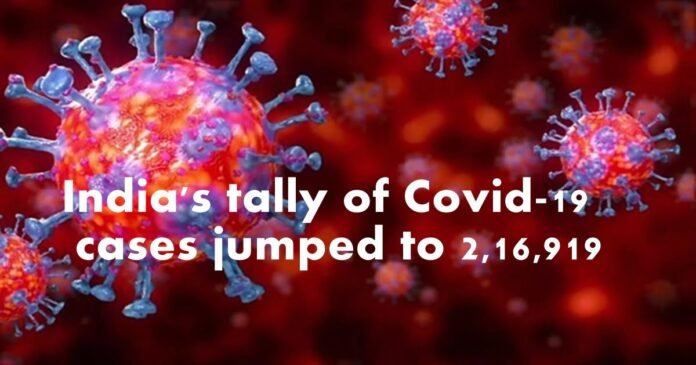 New Delhi: India's tally of Covid-19 cases jumped to 2,16,919 after 9,304 people tested positive for the virus infection in the last 24 hours in the biggest jump so far, Union Health Ministry said.
The country has also reported a staggering 260 deaths in the past one day, taking the death toll to 6,075, the data shows.
With the situation intensifying day by day, active cases across the length and breadth of the peninsular have stepped up to 1,01,497.
As many as 1,00,302 patients have recovered from the disease, indicating an improvement in the overall survivor count after 3,804 patients were discharged since Wednesday.
However, the fresh cause of concern picking up pace is the social and emotional pressure on those who have been quarantined or have recovered from the condition, as they have complained of indifferent behavior from others fearing stigmatization.
Many people after completing quarantine have shared their experience over social media describing what they had to go through in those days after being confined to either a room or a particular holding area, behavior towards them, and others.