New Delhi: Indian Railways is constantly working to improve the facilities and comfort of its passengers. One of the recent changes that has been made is the installation of large windows in the new LHB (Linke Hofman Bush) coaches, which are designed to provide a panoramic view of the surroundings. This change is not motivated by any technical reason but by the desire to make the journey more enjoyable for travelers. However, not many people are aware of the reason behind this decision.
Previously, large glass windows were only available in Vistadome coaches, which are specially designed to offer a 360-degree view of the landscape. These coaches can be seen in Vande Bharat trains, which are semi-high-speed trains that run on select routes. Now, these windows have been installed in general coaches as well, which are used by most of the passengers. These windows allow the passengers to see a wider angle of the scenery, which is not possible with smaller windows. The size of the window in the LHB coach has been increased to 1100 mm (L) x 680 mm (H).
The LHB and Vistadome coaches have screwless modular interiors with large windows. The windows are also fitted with PVB films, which are laminated glass sheets that provide safety and sound insulation. To reduce the heat inside the coach, a special type of sheet has been used for heat insulation as well. An LHB coach has two fixed windows, four emergency openable windows, and three hopper-type windows.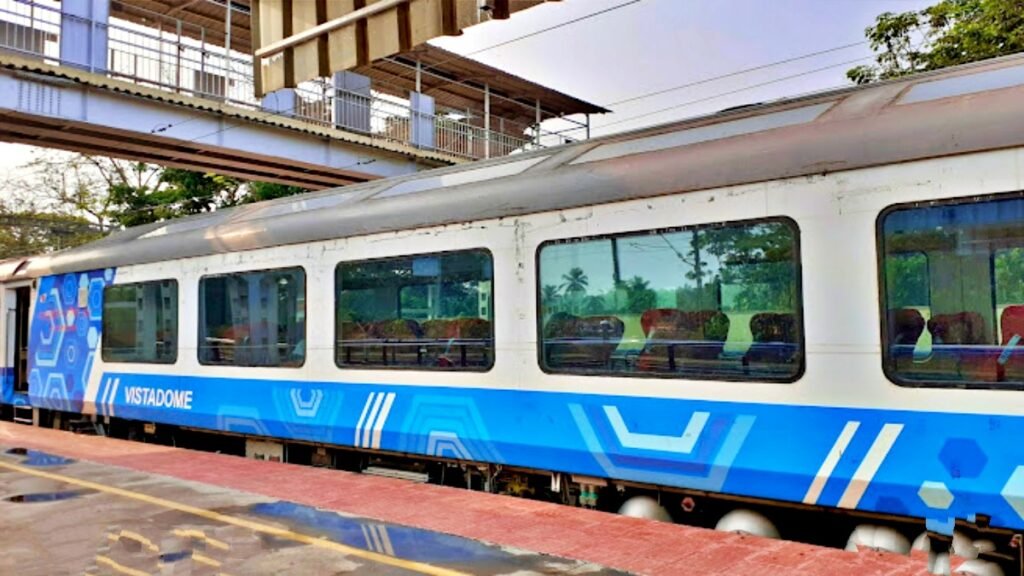 LHB coaches are a new type of coach that is being used by Indian Railways. They are named after the German company Linke Hofman Bush, which is now known as Alstom Transport Deutschland. These coaches were first introduced by Indian Railways in 2000. Initially, they were imported from Germany, but later they started being manufactured at the Rail Coach Factory in Kapurthala, Punjab. The main advantage of these coaches is that they can be pulled by the engine at a speed of 160 kilometers per hour, which is higher than the speed limit of the older coaches. There are 15 types of LHB coaches in total. These coaches are also anti-telescopic, which means that they do not overturn completely in case of a collision, making them safer.