New South Wales: Indian-origin Daniel Mookhey has become the first politician to become the Treasurer of any state in Australia. He was sworn in as Treasurer of Australia's New South Wales state on Tuesday. He took the oath of allegiance to the holy Srimad Bhagavad Gita.
According to Australian media, Daniel Mookhey was sworn in along with New South Wales (NSW) Premier Chris Min and six other ministers. Indian-origin Daniels said in his statement after taking office that he was sworn in as Treasurer of the great state of New South Wales. During this, he also thanked the people of NSW. Thank you for entrusting us with this honor and privilege. He further said in his statement that I am the first Australian minister to take the oath of allegiance to the Bhagavad Gita. This is only possible because Australia is such an open-minded country and welcomes contributions from people like my parents. He said that when I was taking oath today, many such things were going on in my mind.
In 2015, Mookhey was elected by the Labor Party to the upper house of New South Wales, replacing Steve Vaughan. Mookhey is the first leader of Indian background in New South Wales. He is also the first person in Australia to take the oath of allegiance to the Bhagavad Gita. He was also later made Shadow Minister for Finance and Small Business and Shadow Minister for the Gig Economy in 2019.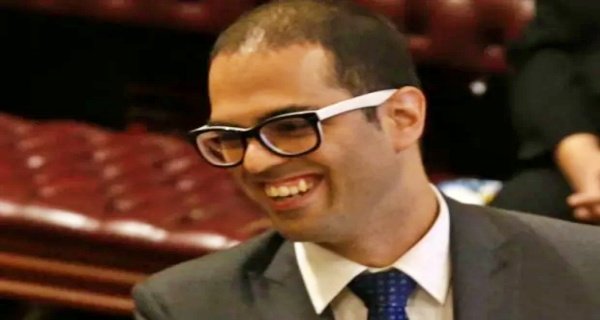 Please tell that Daniel Mukhi's parents settled in Australia in 1973 after coming from Punjab in India. Daniel Mookhey was born in the suburb of Blacktown. His childhood was spent in Sydney, it was a very important time for him.
Significantly, there are currently more than 680,000 Hindus living in Australia. Also, Hinduism in Australia is the third-largest religion in the country.