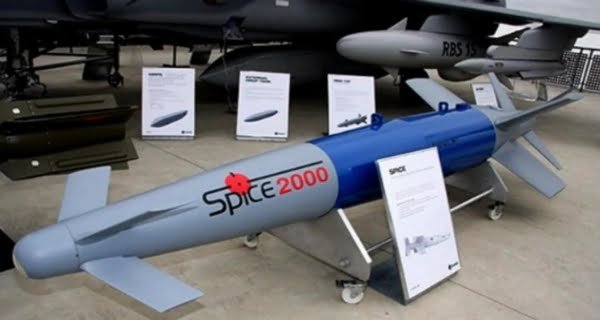 New Delhi: India is planning to buy more Spice 2000 bombs to strengthen its firepower on ground targets. The Spice 2000 bomb was used by the Indian Air Force after the Pulwama attack in Pakistan, after the Balakot Air Strike. India is preparing to buy an advanced version of these bombs that specializes in targeting air to ground. It is believed that India wants to strengthen its power to target the ground targets amid growing border disputes with China.
PM Modi gave fund under Emergency Power
Amid the ongoing border dispute with China, PM Narendra Modi has given 500 million rupees to Indian forces under Emergency Power. For this amount, armies are exempted from purchasing weapons A government source has told the news agency NNI that the Indian Air Force has the first spy 2000 bombs. Now the army is preparing to get more advanced bombs from this base.
Can destroy target up to 70 km away
The Spice 2000 bomb can target targets up to a distance of about 70 kilometers. After the new version, this bomb will be able to blow even the strongest bunkers. Significantly, after the Uri attack in 2016, Indian forces were also given funds under Emergency Power.
was used in Balakot Airstrike
Jaish terrorists attacked the CRPF convoy in Pulwama on 14 February. 40 soldiers were martyred in this attack. After this incident, there was a lot of anger in the country about Pakistan. 13 days after the attack, the Indian Air Force entered the Balakot in Pakistan and did an airstrike. It is said that a large number of terrorists were killed in this attack.