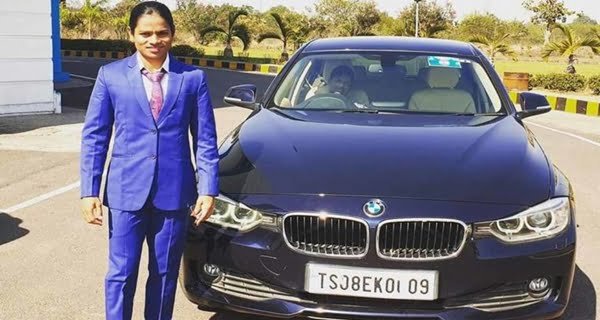 New Delhi: Star runner Duti Chand said on Wednesday that she is not selling her luxury car with the intention of raising money for her training but because its maintenance costs are very high. In this way, the runner tried to end the dispute about selling the car. A few days ago, Duti posted on social media that she wanted to sell her BMW car due to high maintenance expenses. The post was later deleted but the sports community responded sharply to it.
Former Davis Cup player Somdev Devvarman supported Duti while others said they were getting support from the Union Sports Ministry, Government of Odisha and the Athletics Federation of India (AFI). "I took to social media to sell my BMW car," Duti said in a statement posted on her Twitter handle. I do not have the resources to own a luxury car, although I quite like it. I was unable to use the car and it was a useless expense for me. I never said that I am selling it to pay for my training. " She said, "The Government of Odisha and KIIT University have always supported me. However, this fact cannot be denied that my training is very expensive especially for the 2021 Olympics. "
Duti said, "I just wanted to say that this money can be used for my training, and after the coronavirus epidemic, the car can be purchased after getting money from the state government." Dutti also denied media reports about his monthly salary at Odisha Mining Corporation (OMC). He said, "My monthly salary in OMC is 80000, not 60000. I am not complaining. The car can be purchased later. " The veteran runner also clarified that she has all the potential resources and is not facing any financial crisis.