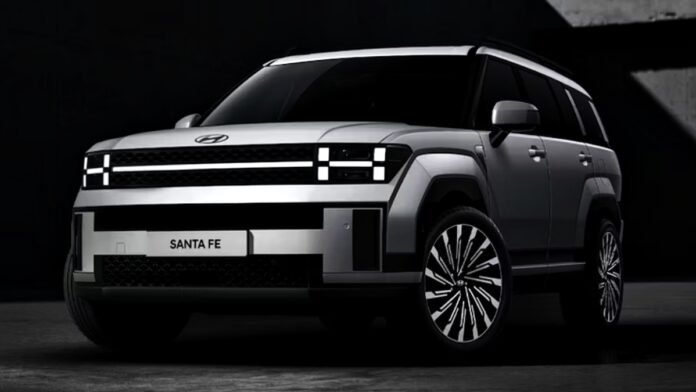 New Delhi: Whenever there is talk of the SUV segment in the country, the first name that comes to mind is the Toyota Fortuner. Due to its great looks and strong performance, this Toyota SUV has completely captured the Indian market. Be it a politician or an actor, Fortuner is such a vehicle that is definitely seen in everyone's garage. Although it is not that there is no other SUV in the country or there is nothing better than this, this car has left behind every vehicle in this segment, be it cheap or expensive, on the basis of its performance. To counter this, many vehicles came and went, and nothing could spoil it. But now a big change is going to be seen in the Indian auto market regarding SUVs. Korean automobile company Hyundai is thinking one step ahead of Fortuner in this segment. The company is going to introduce one of its old SUVs in a completely new style. Now it will not compete with Fortuner. It will directly compete with premium SUVs like Land Rover.
Actually, Hyundai is going to launch the new generation of Santa Fe. Like the Land Rover Defender, this Hyundai SUV coming in a boxy design will be unveiled globally in August. The car will be launched in the USA by the end of this year. At the same time, this SUV will knock on the Indian market in 2024. Let us know what will be special in Hyundai Santa Fe.
Best technology engine
Hyundai can launch the car in the market with hybrid and plug-in hybrid engines. A powerful petrol engine of 2.5 liters will be given in the car. This will be a twin-turbo engine. On the other hand, being a hybrid, the power of the car will be great as well as its mileage will also be much better. Although the company has not made any disclosure in this regard, it is believed that all the information will be given in this regard in August.
Boxy hoga design
The company has given it a boxy design, completely different from the upcoming model of Santa Fe. LED and DRL setup will be available in H shape in the car. Also, the wheelbase of the car has also been increased significantly. At the same time, air dams will be seen on the bumper. The tail lamp has also been designed in the shape of H. Along with this, there will be bulky body cladding and multi-spoke alloy wheels.