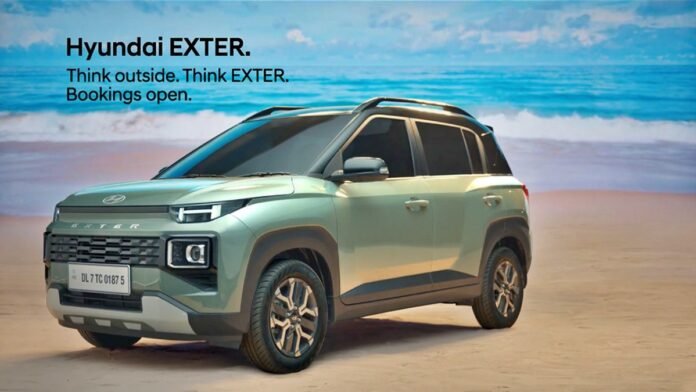 Gurugram: Hyundai Motor India Limited (HMIL), India's first smart mobility solutions provider and largest exporter since inception, today announced the launch of its sporty Entry SUV – Hyundai EXTER. Designed to redefine benchmark in its segment. Hyundai EXTER has been developed to reflect the tenets of unique exteriors, spacious interiors, advanced safety & technology and exceptional performance. Hyundai EXTER personifies the qualities of India's Gen MZ customers who are fueled by the adrenaline of wanderlust and exploration.
Speaking at the launch of Hyundai EXTER, Mr. Unsoo Kim, MD & CEO, of Hyundai Motor India Ltd., said, "Hyundai Motor India has always created new benchmarks in the industry with its revolutionary products & technologies. Yet again, with EXTER we are proud to introduce an SUV that embodies Hyundai's commitment to innovative design, intelligent technology and exceptional performance. With its modern and confident exterior, cutting-edge technology and unparalleled safety features, Hyundai EXTER is poised to redefine this fast-growing segment*. We are confident that Hyundai EXTER will exceed the expectations of our customers and reaffirm Hyundai's position as India's leading smart mobility solutions provider."
Development Concept
Hyundai EXTER features a progressive and unique SUV design showcasing Hyundai's Design Identity of 'Sensuous Sportiness' that is sure to turn heads on the road with its striking and innovative exterior design, characterized by a modern front, dynamic side and sporty rear design. Hyundai EXTER reflects the company's vision to develop an SUV that boasts advanced technology, Hyundai's SUV DNA and robust driving capability. This SUV also boasts of Segment* Best wheelbase that encapsulates the lavishness of spacious interiors for a capacious mobility experience.
Colour
Hyundai EXTER will be offered with 6 Monotone and 3 Dual tone exterior colour options. There are 4 new exclusive additions to the colour range – Cosmic Blue, Ranger Khaki, Cosmic Blue with Abyss Black Roof, and Ranger Khaki with Abyss Black Roof. The interiors of the Hyundai EXTER are available in three stunning colours – Light Sage, Cosmic Blue, and Silver.