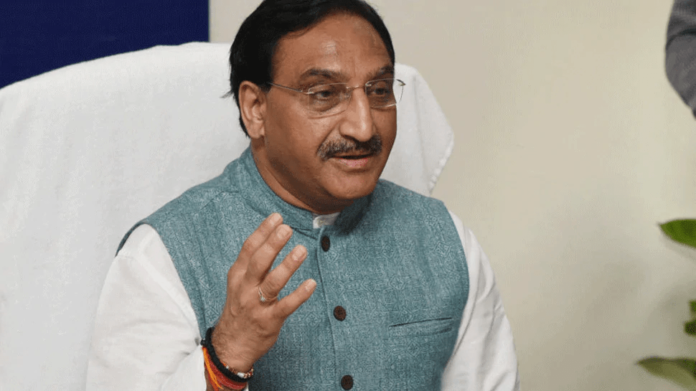 The Union HRD Minister has invited suggestions from teachers, academics and educationists on reducing the syllabus for the 2020-21 academic year. The decision has been made due to the COVID-19 pandemic situation in the country. The government has also planned to reduce the number of teaching hours.
HRD Minister Ramesh Pokhriyal has stated that a number of requests have been received by the department from parents and teachers asking for a reduction in the syllabus.
The minister in a tweet stated that in view of the current circumstances and after receiving requests from parents and teachers, the department is planning on reducing the syllabus and instructional hours for the coming academic year.
The Minister earlier last month had conducted a webinar with the parents in which he hinted that the school syllabus for the upcoming academic session will be reduced keeping in mind the COVID-19 pandemic situation. The minister further added that the decision has been taken in considering the pressure on the students and the loss of important academic time due to the ongoing lockdown.
Some of the states have requested to reduce the syllabus and teaching time in a meeting with the HRD minister stating that the syllabus has to be reduced by at least 30 percent.
The HRD Minister has appealed to all the teachers, academicians and educationists to share their point of view in this matter using the #SyllabusForStudents2020 on the HRD Ministers Twitter and Facebook page so that the department can consider the same while making the required decision.