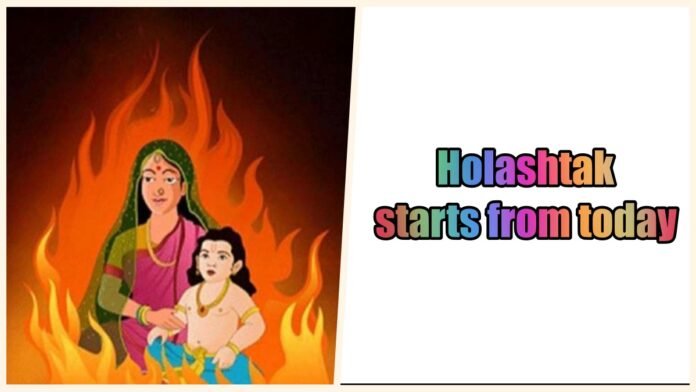 Today, Holashtak started on the 27th of February. This year Holashtak is not of 8 but of 9 days. Holashtak occurs on 8 dates in the Hindu calendar. Holashtak begins on Falgun Shukla Ashtami and lasts till Falgun Purnima i.e. Holika Dahan. Holika Dahan is on 7th March. In such a situation, this year Holashtak is from 27 February to 7 March. Many types of tortures were given in Holashtak to kill Prahlad, the supreme devotee of Lord Vishnu, because of this Holashtak is considered inauspicious. Planets are also fierce in Holashtak, due to this one avoids doing any auspicious work or taking big decisions.
Holashtak 2023 begins
According to the Panchang, today February 27, Falgun Shukla Ashtami Tithi begins at 12:58 AM and will end on February 28 at 02:21 AM. Falgun Shukla Ashtami Tithi is starting today, hence Holashtak has started in the morning.
Holashtak ends on Holika Dahan
This year, the full moon date of Shukla Paksha of Phalgun month will start at 04:17 pm on March 06 and will end on March 07 at 06:09 pm. In such a situation, Holika Dahan is on March 7, so Holashtak will also end on that day.
When will auspicious work happen
The auspicious works that were stopped due to Holashtak will start from the day of Holi i.e. Pratipada date of Krishna Paksha of Chaitra month. If you want to do any new or auspicious work, then you can do it from 8th March. Avoid doing it between 27 February to 7 March.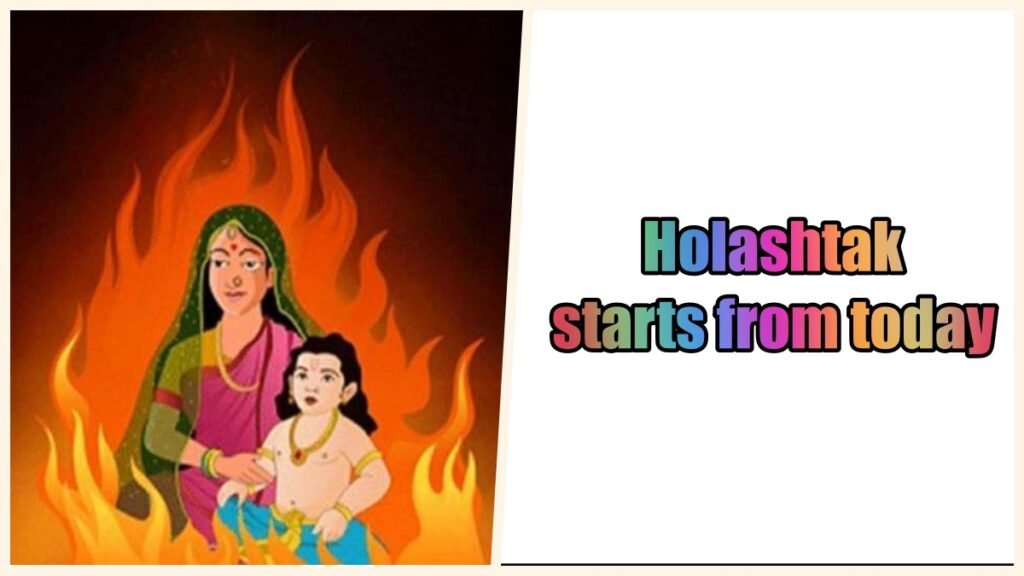 These 8 planets will be fierce in Holashtak
In the 8 dates of Holashtak, 8 major planets will remain fierce. In such a situation, the person's mind may become restless, and due to this, it is advised to avoid making big decisions during Holashtak. Moon, Sun, Saturn, Venus, Guru, Mercury, Mars, and Rahu remain fierce between Ashtami to full moon respectively in Holashtak. In Holashtak, if you want, you can take measures for the peace of Navagraha.
Holashtak 2023 Do's and Don'ts
Spend time in devotion and worship of God in Holashtak. Fasts like Amalaki Ekadashi, Rangbhari Ekadashi, and Shani Pradosh are going to come in Holashtak. Donate a bath on Falgun Purnima and you can get wealth and prosperity by worshiping Goddess Lakshmi.
Do not do marriage, shaving, engagement, housewarming, or any new work during these 9 days of Holashtak. Buying a new vehicle is also considered inauspicious these days.