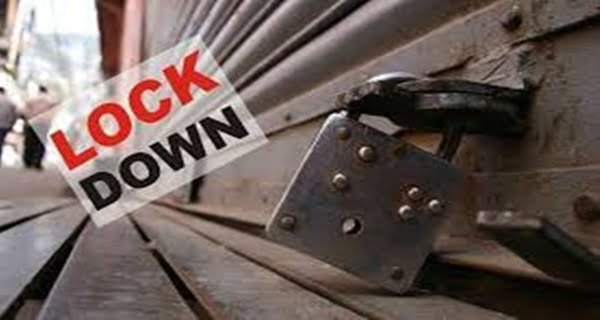 New Delhi: The revival of the Indian economy is still very 'slow' and in such a situation, if a month-long lockdown is imposed at the national level to prevent the spread of Covid-19 infection, then the gross Domestic Product (GDP) can decrease by up to two percent. US brokerage company BofA Securities said this on Tuesday. Analysts at BofA Securities said that cases of infection have increased six-fold to 1.03 lakh. In response to this, state governments have imposed a lockdown at the local level.
The BofA Securities report states that if a lockdown is declared at the national level, it will be the 'last road'. This can have a profound effect on the process of growth. The revival of the economy is still 'light'. The report states, "The rising cases of Covid-19 raise concern given the sluggish revival of the economy." We estimate that if the lockdown is imposed at the national level, the annual GDP will decrease by one to two percent. Needless to say that this will also increase the fiscal risk. The lockdown was imposed due to the Kovid-19 infection in the country in the last financial year. This is the main reason for the decline in GDP by more than seven percent.
Analysts estimate the GDP growth to exceed 10 percent in 2021-22 due to the base effect. The brokerage said that cases of infection exceeded their maximum levels. He also warned that the pace of increase in cases is accelerating. The report said that it took three months to reach 90,000 cases by the mid-September level of 10,000 in 2020. This time it has taken just six weeks.
The report says that the investigation of the Covid-19 is far below adequate. The report has clarified that the reason for the increase in infection is not increased investigation. However, BofA Securities has said that it is a matter of relief that the death rate is still quite low. On Monday, 42 people died of the infection. This is 42 percent less than when the cases were at a high level of 97,000.