New Delhi: The Indian Institute of Science (IISc), Bengaluru, has announced that it has extended the last date for registration for the Graduate Aptitude Test in Engineering (GATE 2024) till October 12. This is a relief for those who want to apply for the exam but have not done so yet.
The GATE 2024 registration deadline was earlier September 29, but now candidates can submit their applications without any late fee till October 12. However, if they miss this deadline and apply between October 13 and October 20, they will have to pay a late fee of Rs 500.
The official X (formerly known as Twitter) handle of GATE 2024, shared this news by tweeting, "Important message: Deadline for completing the application without late fee is extended to October 12, 2023. With late fee: October 20, 2023. The information will be updated on our website soon. Please circulate this message widely so that any candidates who missed the opportunity can still apply."
GATE 2024: HOW TO REGISTER If you are interested in registering for GATE 2024, you can follow these steps:
Step 1: Go to the official website at goaps.iisc.ac.in.
Step 2: On the homepage, click on "Register Here."
Step 3: Enter your personal details to create login credentials.
Step 4: Log in using the generated credentials on the homepage.
Step 5: Fill out the online application form.
Step 6: Pay the application fees.
Step 7: Download and print the confirmation page for future reference.
The GATE 2024 registration process started on August 30 and was supposed to end on September 29. But due to the recent extensions, the final deadline for the online registration process (with a late fee) is October 20. Moreover, applicants can also make changes in their application forms from November 7 to November 11.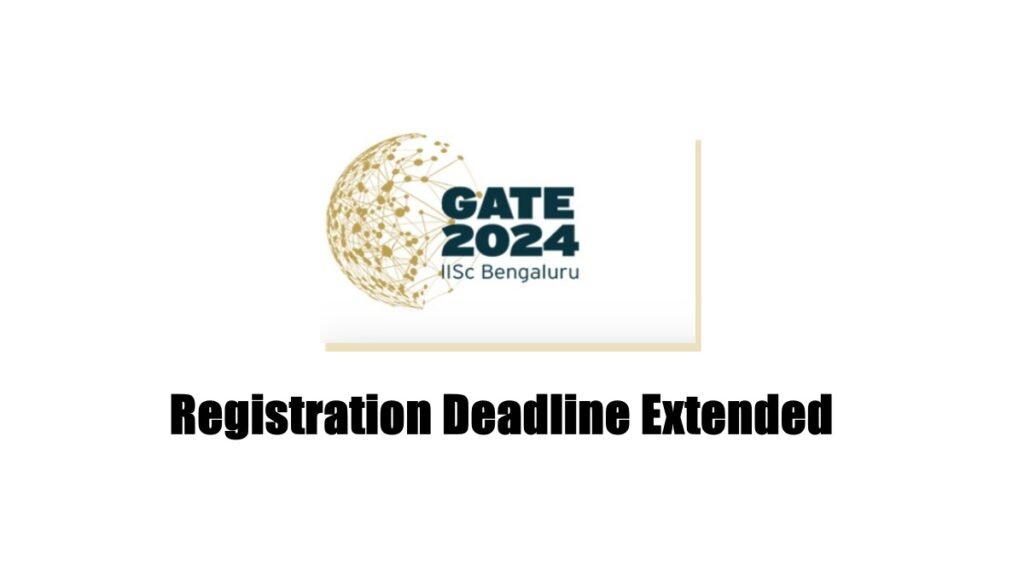 The GATE 2024 examination is likely to be held on February 3, 4, 10, and 11, 2024. Admit cards for the examination will be available for download on January 3, 2024. Besides, candidates can also check the answer keys on February 21, 2024.